Jamie Foxx has signed on to voice the lead character in CGI animated family film Groove Tails, from AMBI Group and Imprint Entertainment.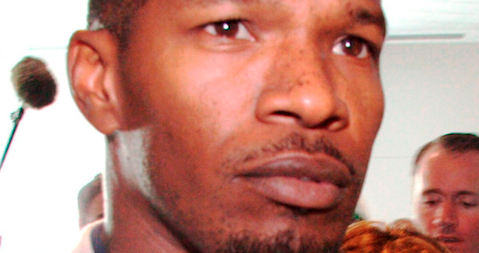 Foxx will also produce the film with Imprint's Michael Becker and AMBI principals Andrea Iervolino and Monika Bacardi. The script was written by Johnny Mack, who will also serve as an executive producer. Cameron Hood (co-director of Megamind) will direct.
AMBI's AIC Studios in Toronto will animate and produce the film and AMBI Distribution, the worldwide sales arm of the AMBI Group, will oversee worldwide distribution.
Groove Tails, is about the world of competitive street dance competitions for mice. Foxx will voice lead character Biggz, who tries to regain his confidence for dance and pay off his debt to a club while cleaning up the streets from the alley cats and winning the love of a girl.
Said Iervolino: "As one of the most multidimensional and accomplished entertainers of our generation, everything about Jamie, including his voice, is immediately recognizable to audiences worldwide. There is no actor better suited to lead this movie than Jamie and we're thrilled to be partnered with him and Michael Becker on this project. We are all vested in bringing something very special to the big screen together."
Monika Bacardi added: "Jamie's unparalleled talents are at the forefront of this heartwarming, family-friendly comedy. His animated nature lends itself perfectly to Biggz's character and his acumen as a producer is as finely tuned as any in the business. We're excited to move forward with this fun tale."
AMBI's other animated feature projects include the currently in production Arctic Justice: Thunder Squad, featuring the voices of Alec Baldwin and John Cleese, and East End, from writers and co-directors Federico Moccia, Giuseppe Squillaci and Luca Scanferla.