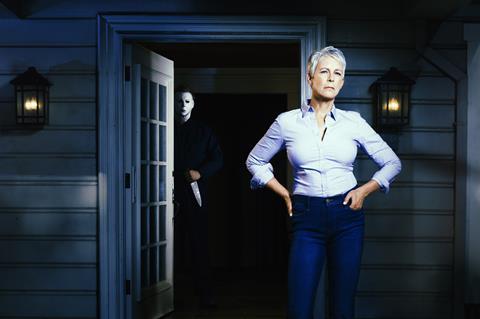 Forty years after narrowly escapting with her life in Halloween, Jamie Lee Curtis is returning to the role of Laurie Strode and will confront for the final time her masked nemesis Michael Myers.
David Gordon Green attached to direct the reboot from Trancas International Films, Blumhouse Productions and Miramax that Universal Pictures will release on October 19, 2018.
John Carpenter, who directed the 1978 original, will serve as an executive produce and creative consultant and joins forces with Jason Blum, producer of Get Out, Split, The Purge, and Paranormal Activity. Inspired by Carpenter's original film, filmmakers Green and Danny McBride present a story that carves a new path from the events of 40 years ago.
Malek Akkad, whose Trancas International Films has produced the Halloween series since its inception, is producer. Green and McBride will serve as executive producers under their Rough House Pictures banner.
Halloween will be distributed worldwide by Universal Pictures.