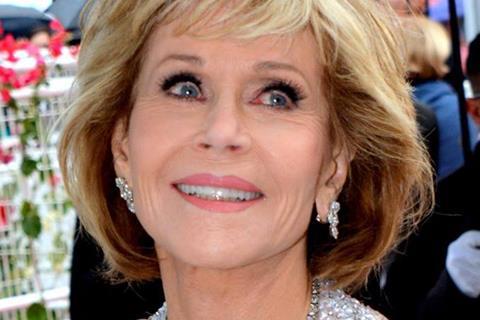 Jane Fonda will receive the Stanley Kubrick Britannia Award for Excellence in Film at the 2019 BAFTA LA awards in Los Angeles on October 25.
"Fonda is and always has been an unstoppable force on stage, on screen and behind the camera. The legendary actress's illustrious career has spanned decades and awarded her with numerous accolades for the dozens of characters she has so brilliantly portrayed," said BAFTA LA chair of the board Kathryn Busby.
"We could not think of a more deserving recipient for this year's Stanley Kubrick Britannia Award for Excellence in Film and are looking forward to honoring her outstanding achievements."
Fonda won lead actress Oscars for Coming Home and Klute, and currently stars in Netflix's Grace And Frankie, and her recent film credits include Book Club with Diane Keaton, Candice Bergen and Mary Steenburgen, and Our Souls At Night opposite Robert Redford.
Her film credits include 9 To 5, The Electric Horseman, Agnes Of God, and Monster-In-Law.
Last year's Excellence in Film Award went to Cate Blanchett, and prior recipients include Jodie Foster, Meryl Streep, George Clooney, and Robert Downey Jr.