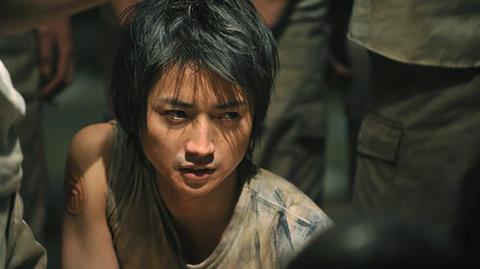 Japan's Nippon Television (NTV) is launching sales at Asian Film Market on the third installment in its series based on the popular Kaiji manga, Kaiji: Final Game, again starring Tatsuya Fujiwara.
Created by Nobuyuki Fukumoto, the Kaiji manga about a consummate gambler and his misadventures has previously spawned an anime TV series and two live-action films: Kaiji: The Ultimate Gambler (2009) and Kaiji 2: Jinsei Dakkai Game (2011). The manga also inspired a Chinese live-action film, Animal World, released in June 2018.
Kaiji: Final Game, again directed by Toya Sato, revolves around a sinister game of luck, entitled Tower Of Babel, invented as a diversion for bored tycoons. The film is scheduled for Japanese release on January 10, 2020.
NTV is also launching sales on Black School Rules, an original story directed by Shintaro Sugawara from a screenplay by Kazuya Konomoto. Starring Shori Sato, Kaito Takahashi and Serena Motola, the film follows two students who launch a rebellion against the unreasonable rules at their high school. Japanese release is scheduled for November 1, 2019.
Also on NTV's Busan slate is Yu Irie's futuristic thriller AI Amok, which screens in Asian Film Market on October 7. Starring Takao Osawa (Shield Of Straw), Kento Kaku (Psychic Kusuo) and Takanori Iwata (Evergreen Love), the film is set in 2030 when artificial intelligence is part of everyone's daily lives but spins out of control. The film is opening in Japan on January 31, 2020.