Oscar-winning actor to return for comedy sequel.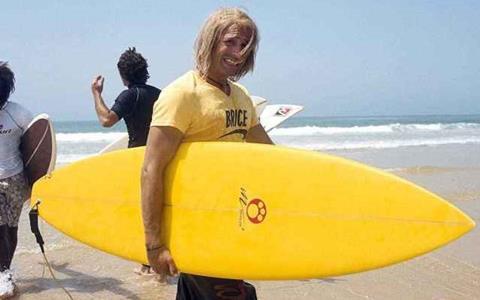 Jean Dujardin has returned to the beaches of the South of France for a reprise of one his most popular French-language characters, the hapless surfer Brice.

Brice 3, a sequel to the 2005 comedy hit The Brice Man (Brice de Nice), kicked off a 10-week shoot in Nice on Sept 14, which will also set down in Bordeaux, Paris and Thailand.

The production reunites Dujardin with James Huth, who directed the original film, as well as his old co-stars Clovis Cornillac and Bruno Salomon in the roles of fellow wannabe surfers Marius de Fréjus and Igor d'Hossegor.

Dujardin, who originally developed the big screen character of Brice from one of his comedy sketches, co-wrote the screenplay with Huth. French comedian and writer Christopher Duthuron also collaborated on the adaptation and dialogue.
The actor - who won an Oscar, Golden Globe and Bafta for The Artist in 2012 - is currently garnering critical acclaim for his performance in Claude Lelouch's Un Plus Une as a composer who falls for a married woman.

The reprise of Brice marks a return for Dujardin to one of his most popular comedy roles which made the actor a household name in France, alongside the spoof secret agent OSS 117 who appeared in a trio of films directed by Oscar-winning The Artist director Michel Hazanavicius.

Eric and Nicolas Altmayer at Mandarin Production are producing alongside Marc Dujardin at the JD Prod, the company belonging to the actor.
Gaumont and M6 Films are also on board as co-producers. Gaumont is also handling distribution in France as well as international sales.