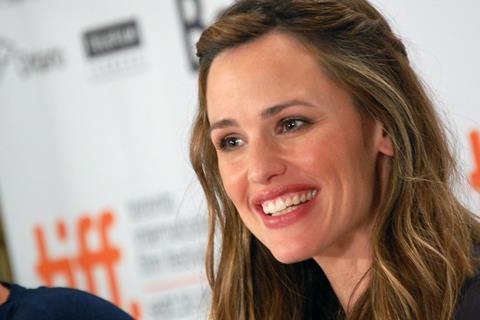 HBO has revealed that its new project from Girls co-creators Lena Dunham and Jenni Konner will be a half-hour comedy based on Julia Davis' BAFTA-nominated UK series Camping, with Jennifer Garner starring.
The premium cable network has given the limited series an eight-episode, straight-to-series order and production is scheduled for this spring in Los Angeles.
Dunham and Konner will write and serve as executive producers through A Casual Romance, with Davis serving in the same capacity for Hush Ho, alongside Christine Langan for the original UK producers Baby Cow Productions, and Ilene S Landress.
In her first television role since 2001 broadcast network hit Alias, Garner will play a controlling Los Angeles wife and mother on a birthday camping trip with her husband, her sister, her ex-best friend and a free-spirited hanger-on.
In a statement, Dunham and Konner described the role as "messy, tough and provocative and really really fun. We love Jennifer's restraint and comedic timing, and we can't wait for the warmth and intelligence she'll bring to our central character, Kathryn. It's truly a dream to have her first on our call sheet. Now we just have to write her some stunts."
The UK version of Camping, which Davis wrote, directed, co-starred in and served as executive producer, ran for six episodes on Sky Atlantic in 2016. It earned BAFTA nominations for best scripted comedy and best comedy writer.
Davis, who also wrote and directed UK series Nighty Night and Human Remains, recently appeared in Oscar contender Phantom Thread.