Company boards latest female-driven project after Bad Moms, Valerian, Molly's Game.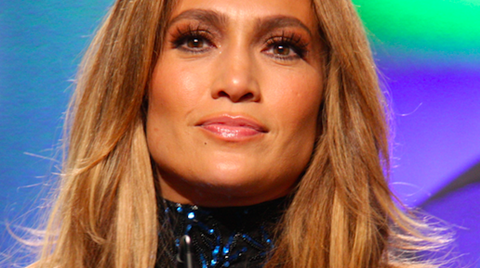 Jennifer Lopez will star in and produce the rom-com Second Act for STXfilms, it emerged on Thursday.
Peter Segal, whose credits include 50 First Dates, Anger Management and Get Smart, will direct from a screenplay by Justin Zackham and Elaine Goldsmith-Thomas.
Second Act is described as being in the vein of Working Girl and Maid In Manhattan and centres on a big box store employee who reinvents her life and her lifestyle.
When she gets the chance to prove to Madison Avenue that street smarts are as valuable as a college degree, she learns it is never too late to start over.
STX developed the project with Lopez from an idea by Goldsmith-Thomas and Zackham. Lopez produces with Goldsmith-Thomas, Zackham and Benny Medina.
It is the latest project from STXfilms to feature a strong female lead after Bad Moms, and the upcoming Valerian, Molly's Game, and Hapytime Murders.
"There are so many things I love about this project and script," Lopez said. "People try to put women to sleep at a certain age. Second Act is a story that empowers the every woman to do more, to be more, and not limit their dreams. I am thrilled to partner with STX as they continue to create and empower the female audience."
"When Jennifer, Elaine and Justin came to us with this idea, we loved it right away," STXfilms chairman Adam Fogelson said. "The premise of reinventing yourself and creating a career and life-defining second act is hugely relatable and aspirational. Jennifer's talents as a film and television actress, producer and recording artist are legendary. She is a true global superstar and and we think she is perfect for this role. We are excited to add Second Act to an outstanding and growing portfolio of female-driven projects that we are building at STXfilms."