Festival set to open tonight with a screening of Pedro Almodovar's Julieta [pictured].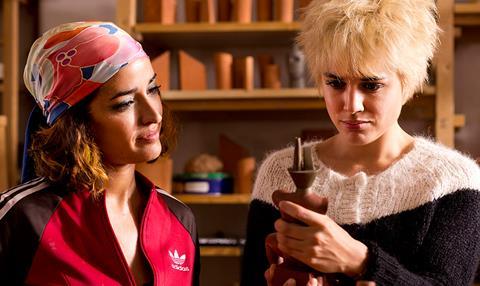 The 33rd Jerusalem Film Festival kicks off tonight with the open-air gala screening of Pedro Almodovar's Julieta, and festival director Noa Regev [pictured right] and artistic director Elad Samorzik are confident the eclectic programme will keep film lovers happy and intellectually engaged over the next 11 days.
For the first time the festival is introducing an international competition, with nine selections from the programme competing for the inaugural Wilf Family Foundation Award. A key motivating factor is to help the chosen films, which include Cannes 2016 selections Sieranevada, by Cristi Puiu, and Park Chan-wook's The Handmaiden, secure Israeli distributors. "We're trying to encourage the distribution of quality films in Israel," says Samorzik.
Israel's own vibrant cinema scene is once again showcased in a strong line-up, including in the narrative competition Nir Bergman's Saving Neta and Eran Kolirin's Beyond The Mountains And Hills. "This year in particular, each film is very distinct," says Samorzik.
There is a new outdoor screening venue and cinema park for children at Harry Wilf Indepenence Park, and an expanded industry programme under the Industry Days umbrella.
The tribulations that greeted last year's opening, when the festival was pressured to withdraw documentary Beyond The Fear, are nowhere to be seen.
Celebrating their third year at the JFF helm, Regev and Samorzik are looking forward to another successful festival. "This is the fun part now, to see people enjoying the films," says Regev.