EXCLUSIVE: Production gears up on debut feature from Emily Harris.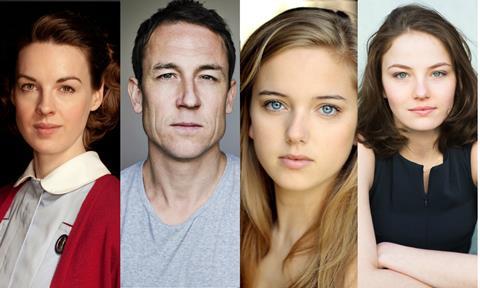 Jessica Raine (Call The Midwife, Wolf Hall) and Tobias Menzies (Outlander, Game Of Thrones) have boarded UK gothic drama Carmilla as the production gears up for a September shoot.
They join rising UK talent Hannah Rae (Broadchurch, City Of Tiny Lights) and young German actress Devrim Lingnau (Under Suspicion) in the cast alongside illusionist Scott Silven.
Inspired by Sheridan Le Fanu's 1872 novel of the same name, which is considered to be one of the earliest works of vampire fiction, Carmilla is a dark coming-of-age love story set in the 1780s.
Raine plays Miss Fontaine, governess to 15-year-old Lara (Hannah Rae) who lives in total isolation in her family home. Struggling to find an outlet for her burgeoning sexuality, Lara is enchanted by the mysterious Carmilla (Devrim Lingnau) and the pair strike up a passionate relationship. However, with rumours and superstition rife and with the exhortation of the family doctor (Tobias Menzies), Carmilla's presence in their home begins to strike fear into those around her.
The project is the debut feature of writer-director Emily Harris, who previously collaborated with Ate De Jong on Love Is Thicker Than Water in 2016.
Producers are Lizzie Brown of Bird Flight Films and Emily Precious of Fred Films. The project is fully-funded by private equity finance. The team is currently speaking to sales agents.
Pre-production is now fully underway, with principal photography scheduled to run for four weeks from mid-September in East Sussex.
Crew include Oscar-winning costume designer John Bright (Sense And Sensibility), alongside cinematographer Michael Wood and production designer Alexandra Walker, who together previously collaborated on the Juliet Stevenson-starring Let Me Go.
Jessica Raine commented on taking the role of Miss Fontaine: "I can't wait to begin shooting on Carmilla, an exciting female-led venture, playing the formidable Miss Fontaine."
Director Emily Harris added: "I feel so lucky to be working with such a creative and collaborative team"