Acclaimed director is launching October event in the ancient Chinese city of Pingyao, with Marco Mueller as artistic director.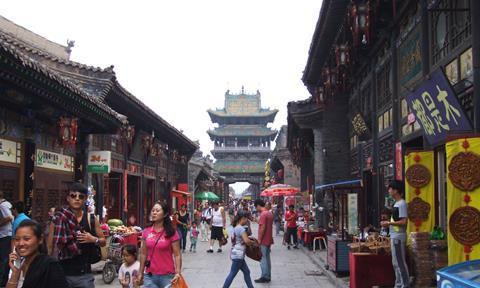 Chinese director Jia Zhangke is launching a film festival in the ancient Chinese city of Pingyao this October, with Marco Mueller serving as artistic director.
The Pingyao International Film Festival will be held October 19-26, 2017, in the culture and arts district of Pingyao, Shanxi province. Located between Beijing and Xi'an, Pingyao is a UNESCO world cultural heritage site that attracted more than 10 million tourists in 2016.
The new event, supported by the Pingyao government, aims to bring together the Chinese film industry with the film industries of emerging countries. It also plans to develop an industry component. A Touch Of Sin director Jia is launching the festival with co-founder Wang Huaiyu, CEO Liang Jiayan and CCO Wan Jiahuan.
In a nod to Ang Lee's classic Crouching Tiger, Hidden Dragon, a competitive section for new directors will be named 'Crouching Tiger', while another section, 'Hidden Dragon', will have a special focus on genre films. Ang Lee and producer-writer James Schamus have both given their approval for use of the film's name.
"We believe that we will work to the best of our professional ability," said Jia. "I have been living a double life since the very first film I made when I was 27. On the one hand, I have been telling stories with films that have deep roots in Shanxi and China. Yet on the other hand, I shuttled through all kinds of international film festivals around the world with my films.
"I constantly wondered during the journey when we could have a film festival in our own country, in our own hometown, to let people look at our culture and our works and to contribute our reviews and opinions to the world's films. Today, my dream has come true."
Jia, who was born in Fenyang, Shanxi province, is working on his next project as director, crime drama Money & Love, with France's MK2 and is also working as a producer on a slate of projects through his Shanghai-based production outfit Fabula Entertainment.
Mueller was previously artistic director of festivals including Venice, Rome and Beijing and last year stepped down as head of the International Film Festival & Awards Macao.
Mueller described the festival as the first "boutique festival" in China, showing "a limited number of special films". His programming team has already started work on selecting around 40 films.
International consultants working on the festival include Marie-Pierre Duhamel, Richard Lormand, Sandra Hebron, Alëna Shumakova, Diego Lerer, Deepti Dcunha, Tomita Mikiko, Babak Karimi and Jeremy Chua.