Identity Agency Group CEO Femi Oguns talks diversity challenges ahead of Screen Film Summit appearance.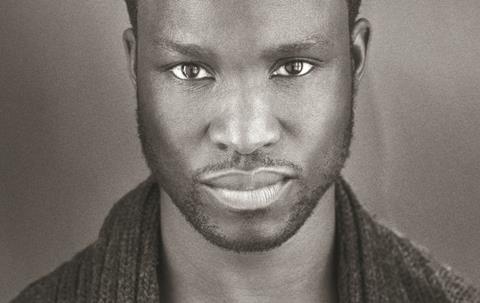 Identity Agency Group CEO Femi Oguns MBE has warned "there is a storm coming" for those in the UK industry who are unwilling to take adequate steps to improve diversity.
Speaking to Screen as part of an upcoming feature about diversity in the UK film sector, agent Oguns - whose clients include Star Wars actor John Boyega, Roots reboot star Malachi Kirby and Urban Hymn actress Letitia Wright – claimed that black actors are still treated differently in the UK compared to the US, a trend he believes hurts the UK commercially.
"If you believe in something here, it's glazed eyes, it's a smile, it's 'cool, that sounds great,' and it never really goes anywhere," he told Screen.
"Because a lot of the decision-makers feel that black doesn't sell. Black is not bankable until it's proven itself somewhere else."
That "elsewhere" includes online platforms and the US, said Oguns.
"If you look at a place like Birmingham, research tells us that in the next 10 years the population is going to be more BME than white. If you'd like, there's a storm coming."
White man in a black body
Oguns cited recent incidents of discrimination he had experienced in the industry, including an interaction with a casting director in which he was told the character in question was "well educated and with a very good upbringing; it's more of a white man in a black body".
Oguns praised the BFI's decision to expand diversity quotas across its funding decisions and also recognised the recent push made by Sky to improve on-screen diversity.
However, he also stated that the industry could be more aggressive in its implementation of diversity measures.
"I think we are steadily moving towards the right direction but I think we have to be more affirmative. We are too passive in our approach."
Asked whether he would like to see the BBC implement diversity measures, Oguns said: "They've got no choice but to [do so]. I'm in favour of a quota because that's the only way things are going to happen."
Oguns will discuss new talent and fostering diversity at the Screen Film Summit, which will take place on Thursday (Dec 10) at Picturehouse Central in London.
He will be joined by Ida co-writer Rebecca Lenkiewicz, BFI NET.WORK Talent co-ordinator and content editor Matimba Kabalika, and Film London head of talent development and production Deborah Sathe.