EXCLUSIVE: New Black Films working on The Ice King, Maiden.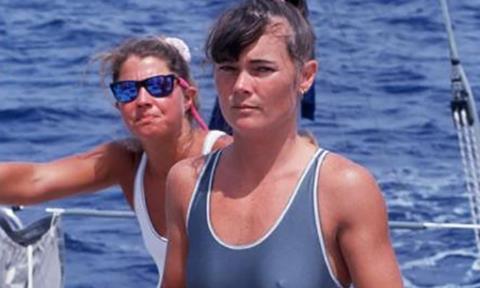 UK production outfit New Black Films, which specialises in making sports films, has beefed up its slate with two titles.
The company, run by Victoria Gregory, James Erskine and Alex Holmes, is teaming with BBC Storyville to produce The Ice King, a biopic of British figure skater John Curry, the 1976 Olympic and World Champion, who also became one of the first openly gay Olympians.
The film finds Curry approaching the end of his life, before he died of an AIDS-related heart attack in 1994. The film charts his violent childhood and his struggle for recognition and includes his own letter and interview.
Goldfinch Pictures is co-financing the film; Dogwoof is handling international sales and also has UK rights.
Maiden tells the story of British sailor Tracy Edwards (pictured), who skippered the first all-female crew in the triennial Whitbread Round the World Yacht Race.
Cut together with an 80s soundtrack, the feature will show how the crew battled icebergs, whales and a tornado to not only endure the race, but win two of the toughest stages and come second overall. New Black is financing the project and all rights are available.