Arrangement builds on partnership on upcoming comedy Richard Says Goodbye.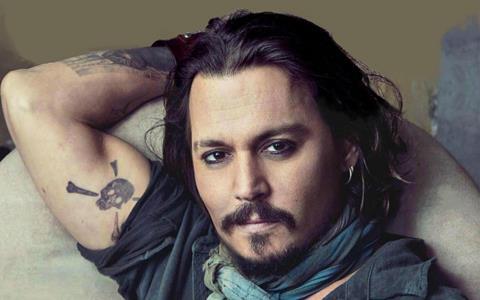 IM Global has announced a first-look deal with Johnny Depp's Infinitum Nihil as the star's Pirates Of The Caribbean: Dead Men Tell No Tales crossed $600m at the global box office.
The parties negotiated the arrangement shortly before Cannes where IM Global launched pre-sales on Richard Says Goodbye, which will star Depp as a university professor who indulges in every vice imaginable after he receives a life-changing diagnosis.
IM Global is fully financing and co-producing the feature, which Wayne Roberts, who earned plaudits with Katie Says Goodbye, is set to direct this summer. Brian Kavanaugh-Jones of Automatik produces alongside IM Global president of production Greg Shapiro, with IM Global founder and CEO Stuart Ford and Depp serving as executive producers. CAA represents US rights.
IM Global's relationship with Infinitum Nihil began last year when IM Global Television announced it was developing a music-driven series about the Muscle Shoals recording studio. Infinitum Nihil is producing alongside Richard Branson's Virgin Produced.
Depp runs Infinitum Nihil with Christi Dembrowski, Sam Sakar and Stephen Deuters.

"Johnny is of course a globally recognised superstar but, as importantly, we at IM Global love Infinitum Nihil's idiosyncratic and taste-driven view of the movie-making world and the unique brand that Johnny, Christi and their team have developed," Ford said.

"We're building this relationship in order to generate great movies for the global audience with a like-minded creative partner, and with IM Global's reputation as a company that has enjoyed frequent success greenlighting bold films outside of the confines of the major studio system I feel certain that our newly extended filmmaking partnership with Infinitum Nihil will be a fruitful one."
Shapiro and IM Global general counsel Deborah Zipser negotiated the deal with CAA on behalf of Depp.