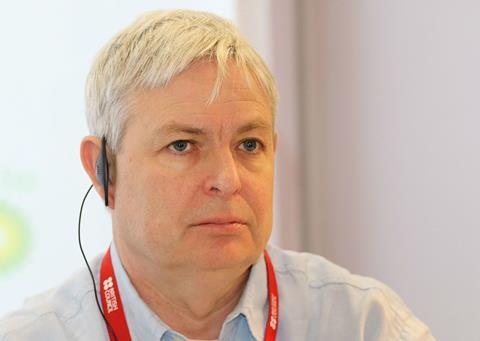 Prolific Belgian producer and tax shelter financier Scope Invest, which has five projects in Official Selection in Cannes, is hatching an ambitious new Cold War series, Expo 58, based on the novel of the same name by bestselling UK writer Jonathan Coe. The 'bible' for the series is being written by fellow novelist Douglas Kennedy.
The story is set during the 1958 World's Fair in Brussels. It follows a British employee at the Central Office of Information assigned to oversee the creation of an authentic British pub at the Fair but who is caught up in Soviet and US espionage and skulduggery.
"It was a time when the whole world came to Brussels," said Genevieve Lemal, owner of Scope Invest which is developing the project in house. "It's a very interesting time, a bit like in Mad Men when women started to work and some of their first jobs were as hostesses. There was also this unlimited faith in progress."
In Cannes, Scope is involved in Justine Triet's Sibyl, Mounia Meddour's Algeriia-set Papicha, Christophe Honore's Chamber 212, Aude Léa Rapin's Heroes Don't Die and Nicolas Pariser's Alice et Le Maire.
Additionally, Scope is involved in Fabrice Du Weltz's Adoration (likely to be launched at an autumn festival) and the ambitious new Leos Carax feature, Annette, to which Adam Driver is attached and which is due to begin production in Belgium for nine weeks from August.
The company is also partnering on Fabienne Berthaud's Un Monde Plus Grand, which recently shot in Mongolia, and Mia Hansen-Løve's Bergman Island and Olivier Assayas' Wasp Network, starring Penelope Cruz and Edgar Ramirez. Scope is funding the post production.