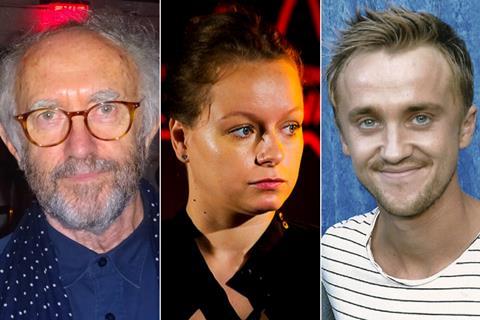 Jonathan Pryce, Samantha Morton and Tom Felton will star in Save The Cinema, a feature drama about the campaign to save a local cinema in Carmarthen, Wales in the 1990s, which is now shooting in Wales.
The film is directed by Sara Sugarman, whose previous features includes Mad Cows (1999), Very Annie Mary (2001), Confessions Of A Teenage Drama Queen (2004) and Vinyl (2012).
The film is co-produced by Sky and FAE Film & Television. Sky has majority-financed the title as a Sky Original film, with additional backing from Phil Hunt's Head Gear Films, Film Cymru and Lipsync. Producers are Karl Hall and Matt Williams for FAE, and Piers Tempest, with Julia Stuart at Sky as executive producer.
Piers Ashworth (Blithe Spirit, Fisherman's Friends, St. Trinian's) has written the script from a story by Welsh writer Lorraine King. The film is aiming to release in cinemas and via Sky Cinema towards the end of 2021.
Save The Cinema tells the true story of Liz Evans, a hairdresser and leader of a youth theatre in Carmarthen, Wales, who began a campaign in 1993 to save the Lyric theatre from closure. Alongside then Mayor of Carmarthen Richard Goodridge (the film changes this role to a local councillor), they enlisted the help of Steven Spielberg, securing a special premiere of Jurassic Park.
Supporting cast includes Adeel Akhtar, Susan Wokoma, Erin Richards, Owain Yeoman, Colm Meaney, Rhod Gilbert and Keith Allen
Additional reporting by Michael Rosser.