Outfit to specialise in distribution strategy in North America.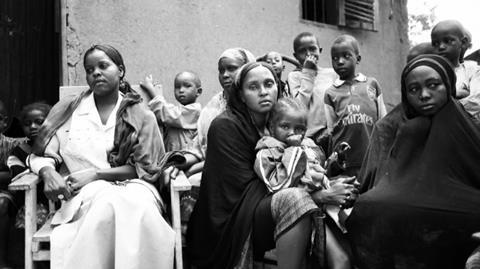 Former BOND/360 and Kino Lorber senior executive Elizabeth Sheldon has launched distribution and sales company Juno Films specialising in investment, sponsorship and distribution strategies in North America.
Shedon kicks off with Licinio Azevedo's Train Of Salt And Sugar and Heidi Specogna's Cahier Africain as she seeks to curate critically acclaimed films for all rights releases including theatrical and festivals, educational, digital and broadcast.
Train Of Salt And Sugar will receive financial support from Railroad Development Corporation (RDC) ahead of an early 2018 national theatrical release. The film follows citizens on a dangerous train journey through Mozambique during the civil war.
RDC chairman Henry Posner III said: "As the former operator of this railway, which served as the region's lifeline during the civil war, we see supporting the film as a way of honouring its historic legacy. This builds on our initial support of publication of the English language version of the screenplay as a book in 2007."
Documentary Cahier Africain (pictured) shot over seven years and captured the testimonies of 300 Central African women, girls and men revealing what Congolese mercenaries did to them in the wake of the last armed conflict in 2008. The film earned the Swiss National Film Award for best documentary.
Juno Films will offer the film for festivals and plans a limited theatrical campaign and will funnel it into the educational market via its educational portal Cinedu.com starting in September, followed by a consumer digital release in early 2018.
Sheldon acquired both films from RushLake Media, with whom it is looking to co-acquire world-wide rights for select films.
Philipp Hoffmann, Founder and managing director of Rushlake Media: "I'm glad to kick-off a long-term cooperation with Juno Films, by bringing two outstanding titles from our current line-up to North American markets. Elizabeth and I share the share the same passion for arthouse films, particularly from the African continent, and the potential a changing distribution landscape can offer for quality cinema."
Prior to launching Juno Films, Sheldon served as COO of BOND/360 where she oversaw the release of Karl Marx City and The War Show, among others. Before that she was senior vice-president at Kino Lorber and as vice-president at Lorber HT Digital launched the Alive Mind Cinema label.