The dinosaur sequel topped the disaster movie ahead of its UK release next weekend.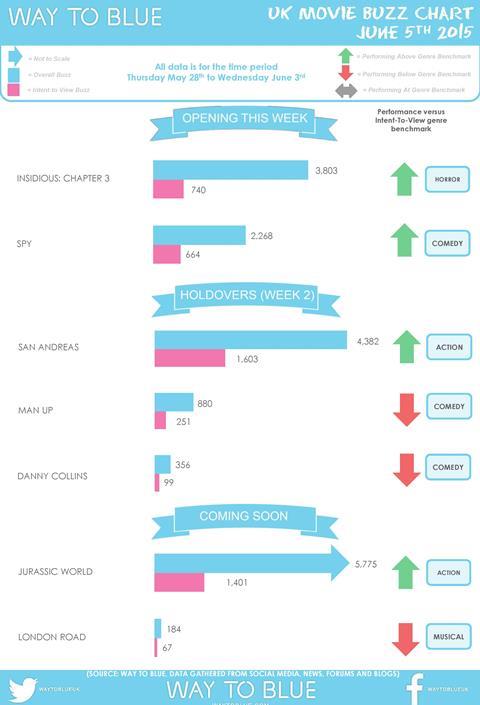 Jurassic World has topped the social media charts ahead of its UK release, beating earthquake movie San Andreas, according to Way To Blue.
The dinosaur sequel drew close to 5,800 comments across social media, news, forums and blogs from May 28 to June 3. Of those, 24% expressed "intent to view", meaning they would look to convert comments into cinema tickets following its release on June 11.
It edged ahead of disaster movie San Andreas, now in its second week of release, which generated nearly 4,400 comments, with a solid 37% intent to view.
Opening this week, horror sequel Insidious: Chapter 3 topped 3,800 comments (19.5% ItV) while Melissa McCarthy comedy Spy came close to 2,300 (29% ItV).