The producer of The Karate Kid and the Danny Ocean franchise who won an Emmy in 2013 for Behind The Candelabra has died of a heart attack in Santa Barbara.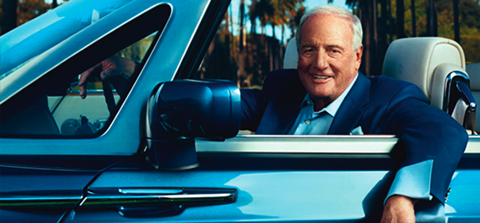 According to reports Weintraub had been in poor health recently. He was 77.
Weintraub was born on September 26 1937 and grew up in the Bronx, eventually joining the Air Force in his late teens to work as a radio operator.
His entry into Hollywood came in the form of the MCA mailroom, which led to a lucrative career as an agent, manager and concert promoter working with the likes of Bob Dylan, Elvis Presley, Dolly Parton and Denver.
The flamboyant and outgoing Weintraub served as executive producer on Nashville in 1977 and went on to produce Cruising before his breakout, 1984's The Karate Kid.
A stint in the mid-1980's running United Artists for Kirk Kerkorian ended rapidly after ego clashes, prompting Weintraub to return to life as captain of his own ship. He launched Weintraub Entertainment Group in 1987, a privately backed studio that went into bankruptcy three years later.
In later years he found financial success with TV specials and Ocean's Eleven, Ocean's Twelve and Ocean's Thirteen. Credits from the twilight years include Nancy Drew, The Karate Kid remake, current HBO series The Brink and Tarzan, set to open in 2016.
Weintraub is survived by his five children.