Other guests of the festival will include Hollywood actress Laura Dern and French actress Fanny Ardant as well as directors Alice Rohrwacher, Bong Joon-ho and David Mackenzie among others.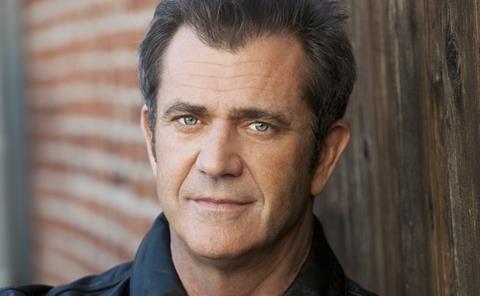 Mel Gibson is to receive the Crystal Globe for Outstanding Artistic Contribution to World Cinema at the 49th Karlovy Vary International Film Festival (KVIFF), which runs July 4-12.
The actor and filmmaker will attend the festival in the Czech Republic to receive the honour and present a screening of his most recent work as a director, the 2006 action-adventure Apocalypto.
The Crystal Globe is the festival's highest award and has been presented in previous years to John Travolta and Helen Mirren.
Gibson is best known for his roles in Mad Max and the Lethal Weapon series as well as for his award-winning turns as director of Braveheart and The Passion of the Christ. He will next be seen in action sequel The Expendables 3.
KVIFF has also revealed that US actress Laura Dern will attend the festival as a special guest and will present David Lynch's Wild at Heart, in which he co-starred with Nicolas Cage. The film won the Palme d'Or at the Cannes Film Festival in 1990.
Dern, who also starred in Lynch films Blue Velvet and Inland Empire, also appeared in Steven Spielberg blockbuster Jurassic Park.
More recently, the actress was seen in Paul Thomas Anderson's The Master and features in current box office hit The Fault in Our Stars. She will next be seen in Jean-Marc Vallée's Wild opposite Reese Witherspoon, which Fox Searchlight is set to release later this year.
French actress Fanny Ardant is also set to attend KVIFF to present her second feature as writer and director, Obsessive Rhythms (Cadences obstinées).
Ardant has acted in more than 50 features since 1976 and won the César Award for best actress in 1997 for her performance in Pédale douce.
She was cast by Francois Truffaut in The Woman Next Door (1981) and Confidentially Yours (1982), and was his partner until his premature death in 1984. Ardant went on to work with directors including Alain Resnais, Volker Schlondorff, Michelangelo Antonioni and Ettore Scola.
Moving behind the camera, she made her directorial debut in 2009 with Ashes and Blood (Cendres et Sang), which explores the theme of returning from exile and was shown out of competition in Cannes. Her short film Absent Chimeres was shown at Rome in 2010.
Ardant's second feature, Obsessive Rhythms, is a romantic drama starring Asia Argento, Nuno Lopes, Franco Nero and Gerard Depardieu.
On screen, she recently starred in romantic drama Bright Days Ahead, released in the UK last weekend, and will next be seen in The Casanova Variations opposite John Malkovich.
Directors at KVIFF
Two Italian directors will present their latest movies at this year's festival: Alice Rohrwacher, whose The Wonders took the Grand Prix at Cannes last month; and Asia Argento, whose Misunderstood played in Un Certain Regard at Cannes this year.
Director Andrey Zvyagintsev will be in Karlovy Vary to introduce Russian drama Leviathan, which won best screenplay at this year's Cannes.
Bong Joon-ho will fly in from Korea with comic book adaptation Snowpiercer, while Polish-born Pawel Pawlikowski will visit the festival with award-winning drama Ida, prior to its Prague distribution premiere.
Debra Granik will present her four-time Oscar nominee Winter's Bone as part of KVIFF's tribute to US producer Anonymous Content, and British filmmaker David Mackenzie will be at the festival with his prison drama, Starred Up.
Opening/Closing films
KVIFF will kick off on July 4 with the international premiere of I Origins, which will be introduced by the film's lead actor Michael Pitt, director Mike Cahill and actress Astrid Berges-Frisbey.
The Sundance award-winning film has been picked up for worldwide distribution by Fox Searchlight Pictures. It follows a young scientist, played by Pitt, whose research into the human eye leads to surprising implications that border on the mystical.
The festival will close of July 12 with Wild Tales, six stories from writer-director Damian Szifron that played in Competition at Cannes and was co-produced by Pedro Almodovar.