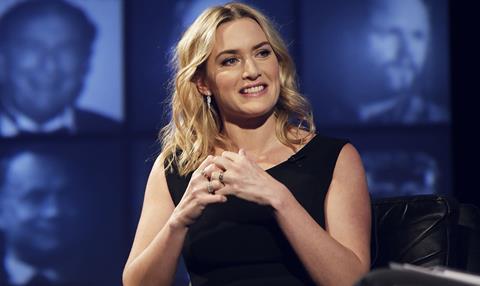 Kate Winslet is reuniting with her Titanic director James Cameron on the upcoming Avatar films.
Winslet, who starred in the 1997 smash that remains the second highest grossing film of all time unadjusted for inflation on $2.186bn worldwide, will next be seen opposite Idris Elba in The Mountain between Us and in Woody Allen's Wonder Wheel.
Cameron said in a statement: "Kate and I have been looking for something to do together for 20 years, since our collaboration on 'Titanic,' which was one of the most rewarding of my career. I can't wait to see her bring the character of Ronal to life."
Cameron begun production on Avatar 2 last week in southern California and his first return to Pandora is scheduled to open in theatres on December 18, 2020.
Avatar opened in December 2009 and remains the highest grossing film of all time on $2.787bn worldwide unadjusted for inflation, of which $2.027bn came from international markets and the $760.5m balance from North America.
Cameron and Jon Landau are producing through Lightstorm Entertainment. Zoe Saldana, Sam Worthington, Sigourney Weaver, CCH Pounder, and Stephen Lang from the original return to the fray.
Cameron wrote the screenplay with Josh Friedman, Rick Jaffa, Amanda Silver, and Shane Salerno.
Avatar 3 is scheduled to open via Fox on December 17, 2021, Avatar 4 on December 20, 2024, and Avatar 5 on December 19, 2025.