Covert Media to finance and handle worldwide sales on bestseller adaptation.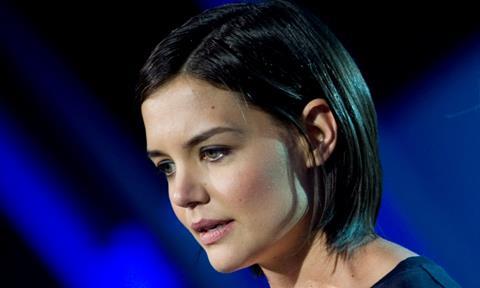 Katie Holmes is set to star in the feature film The Secret, directed by Andy Tennent and based on the self-help bestseller by Rhonda Byrne.
Covert Media will finance the project and handle worldwide sales. Robert Cort will produce with Covert Media CEO Hanson. Covert's Elissa Friedman will serve as an executive producer alongside MCC's Sasha Shapiro and Anton Lessine.
The book centres on a hard-working widow and mother of three who hires a handyman to fix her house during a storm. As the handyman grows closer to the family, he shares his philosophy of believing in the power of the universe to deliver what we want, but the widow soon realises he carries a secret connection to her past.
Bekah Brunstetter wrote the screenplay based on the self-help book, with participation from Tennant and longtime writing partner Rick Parks.
Katie Holmes has appeared in Batman Begins, Pieces Of April, Ice Storm, and Steven Soderbergh's soon to be released Logan Lucky. Holmes will have a cameo in the upcoming Ocean's Eight set to be released by Warner Bros next year.
Tennant's directing credits include romantic comedies Ever After: A Cinderella Story starring Drew Barrymore, which took home $98m worldwide, and Sweet Home Alabama starring Reese Witherspoon, which grossed $180m worldwide.
Tennant also directed Hitch starring Will Smith, which grossed more than $368m globally.
Brunstetter's credits include ABC's Switched At Birth and the short film Again, which premiered at the 2017 Tribeca Film Festival. She has also written on NBC's This Is Us, and currently writes on American Gods for Starz.
"Our filmmakers have created a compelling family love story that embodies the principles of The Secret," Cort said. "We intend to make a film as funny, emotional and endearing as its message is hopeful."
Byrne said: "I am so excited that the film version of The Secret is finally here. This movie will not only be a great thrill for The Secret fans across the planet, it's also certain to ripple out and touch millions more people. The Secret book was life changing for so many, and this movie continues that legacy within a stunning piece of entertainment."
Hanson added: "We are thrilled to be building The Secret with such a powerful combination of talent, both acting and directing, all rooted in a truly heartwarming script and the globally well-known book."