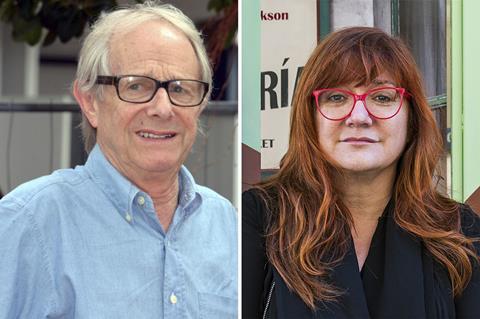 Ken Loach, Isabel Coixet, Luc and Jean-Pierre Dardenne, Cristian Mungiu and Claude Lelouch have joined 160 filmmakers in signing an open letter urging support for European film as a unifying force in the digital age.
The message comes as the European Union appraises its €1.8b MEDIA Programme ahead of the end of its latest round in 2020 while issues such as territoriality, copyright and cross-border taxation of audiovisual content are also up for legislative discussion.
"European culture means putting together all singularities, all ways of life and points of view, all traditions, languages and histories that define each country," read the letter. "At the time of Brexit and rising nationalisms, Europe must understand that its strength lies in its ability to trigger dialogue between the Union and specific nations and identities.
European cinema, said the directors, played a key role in fostering this dialogue but noted that more needed to be done to protect and boost it in the digital age.
"We filmmakers carry out a European project truly dedicated to creation, with cultural exception as a rule. We are convinced that the digital era is a great opportunity for creation and the circulation of films: diversity can thus be shown in each Member State, to all audiences. The digital era, with new technologies and practices, must be the occasion to provide strong visions and political ambitions!," continued the letter.
The directors called on the European Union and member state institutions to do more to combat piracy and safeguard authors rights, and also voiced their support for the "country of destination" rule, under which content distributors are bound by the laws of the country of destiny rather than of origin, as well as the principal of territoriality protecting rights by a state y state basis.
The letter's publication coincides with the annual European Film Forum (EFF) at the Berlinale today (Feb 19), which this year explores the future of the European Union's MEDIA Programme. The meeting aimed as stakeholders and policymakers will discuss how the programme can connect more with the EU's some 300m citizens.
To read the open letter click here.