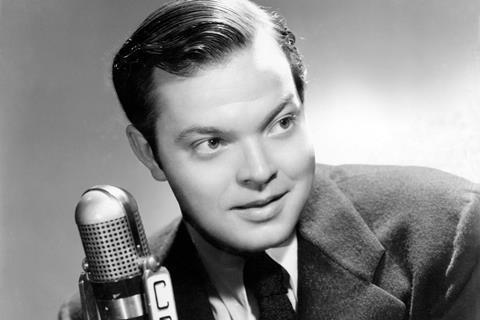 British rock musician and video director Kevin Godley (10cc, Godley & Creme) is to make his feature debut with The Gate, a film he has scripted about Orson Welles as a young man.
The film will shoot in Ireland and will tell the story of how Welles, as a teenager, made his acting debut at the Gate Theatre in Dublin in 1931. The story starts in 1985, just as Barbara Leaming's biography about Welles is being published. The filmmaker, close to death, is haunted by memories of his lost youth in Ireland.
Godley is writing and directing The Gate. He will also oversee the music. "For me Ireland was Welles' personal Rosebud," Godley commented. "His own lost innocence was buried under a contradictory lifetime of achievement and diminishing returns so I want the audience to feel that loss from the beginning."
The project is being produced by Laura De Casto (former managing director of Tartan Films) and by Andrew Bentley, former CFO Virgin Music Group and EMI International. It received development funding from the Irish Film Board. De Casto and Bentey have a completed version of Godley's script with them in Cannes, where they are raising finance for the project
The film is expected to have a predominantly Irish cast and to shoot on the West Coast of Ireland and in Dublin. The producers are looking to work closely with the Gate Theatre.
Godley has directed dozens of pop promos for bands ranging from U2 to Blur and Elbow. He also has a new album, Muscle Memory, shortly to be released through Pledge Music.
"This is a passion project for Kevin. If you know Kevin's music videos, you will know that in a number of them, he pays homage to Orson Welles," Bentley said of the new film. "He is a real Orson Welles aficionado."