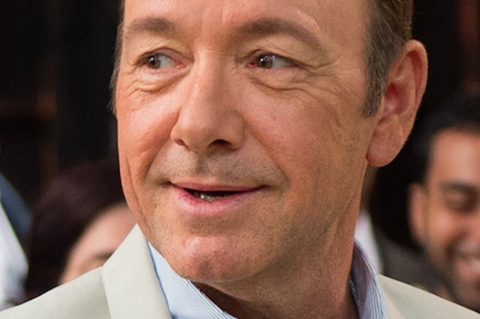 As fallout from the mounting allegations against Kevin Spacey continues, Sony's TriStar Pictures has pulled Ridley Scott's upcoming film All The Money In The World from AFI Fest 2017.
Spacey stars in the film that centres on the kidnapping of 16-year-old John Paul Getty III and the efforts by his mother to convince his billionaire grandfather to pay the ransom. Mark Wahlberg and Michelle Williams also star.
All The Money In The World was set to receive its world premiere as AFI Fest's closing night film on November 16. The premiere was to be part of a tribute to director Scott's career with an on-stage discussion of his work planned to precede the screening.
The film's financiers Imperative Entertainment and Scott considered moving forward with the AFI Fest premiere, without the cast walking the red carpet. However, the team met Monday morning and made the decision to pull the film from the festival, but will stick with its original plans for a December 22 release in the United States.
"All the Money in the World is a superb film and more than worthy of its place of honour in the AFI Fest," TriStar Pictures said. "But given the current allegations surrounding one of its actors and out of respect for those impacted, it would be inappropriate to celebrate at a gala at this difficult time. Accordingly, the film will be withdrawn."
"However, a film is not the work of one person. There are over 800 other actors, writers, artists, craftspeople and crew who worked tirelessly and ethically on this film, some for years, including one of cinema's master directors. It would be a gross injustice to punish all of them for the wrongdoings of one supporting actor in the film. Accordingly, the film will open wide as planned on December 22."
AFI Fest released the following statement: "AFI FEST celebrates film as a collaborative art form. We support Sony's decision to postpone the premiere in order to ensure the thousands of people who worked together on this film are honoured at a proper time and in a proper light."
On November 3, Netflix and Media Rights Capital cut ties with Spacey, who both starred in and produced House Of Cards. Netflix also abandoned plans for its original movie, Gore, starring Spacey as author Gore Vidal.