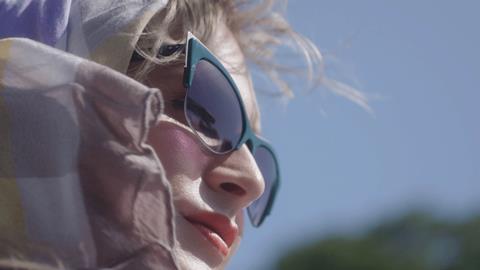 Kino Lorber has picked up North American rights from UTA Independent Film Group to Framing Agnes, Chase Joynt's hybrid feature and Sundance NEXT award-winner.
The film marks the solo directorial debut of Joynt, who previously co-directed No Ordinary Man, and explores the experiences of trans people past and present through re-enactments of transcripts from a UCLA gender study conducted in the 1960s. It is based on Joynt's 2020 short.
Framing Agnes is based on a screenplay by Joynt and Morgan M. Page. Joynt produced with Samantha Curley, and Shant Joshi. A cast of trans performers and academics includes Jules Gill-Peterson, Angelica Ross, Jen Richards, Zackary Drucker, Max Wolf Valerio, Silas Howard, and Stephen Ira.
It won the NEXT Innovator Award and NEXT Audience Award at Sundance this year and will receive its New York premiere at NewFest on June 5 followed by a theatrical release in December.
Kino Lorber SVP Wendy Lidell negotiated the deal with UTA Independent Film Group on behalf of the filmmakers.