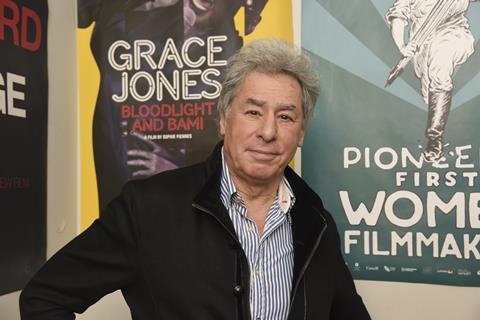 Kino Lorber has picked up US rights to Kiyoshi Kurosawa's Venice Silver Lion winner Wife Of A Spy, the latest in a long line of festival gems and prestige titles that has helped the New York distributor further distinguish itself this year.
Richard Lorber and his team plan a spring 2021 release on the pre-Second World War Hitchcockian thriller about a Japanese actress and her wealthy merchant husband who try to smuggle evidence to the US of a human experimentation programme in Japan-controlled Manchuria.
Kurosawa reunites with Japanese actress Yu Aoi from his Journey To The Shore and episodic drama Penance, and actor Issey Takahashi (Kill Bill). Kurosawa co-wrote the film with Ryusuke Hamaguchi and Tadashi Nohara.
Kino Lorber SVP Wendy Lidell negotiated the Wife Of A Spy deal with Nikkatsu Corporation's Emico Kawai. It will launch on VoD on Kino Now and home video after the initial release.
The film joins a prestige selection of festival winners and acclaimed international titles that played a big role in bringing Kino Lorber four Gothams nominations recently, and helped Lorber establish the company as a pioneer of the revenue share indie virtual theatrical model during the pandemic.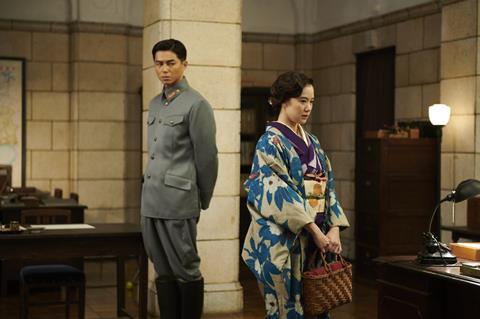 "It's been a while since we've had a top tier Japanese film," says Lorber. "We've been watching Kiyoshi's career for years and this one is terrific: a very smart, twisty noir thriller.
"The Gothams picked six films as nominees and four of them are ours, while the other two are from Apple and Netflix. We got nominated for Martin Eden, Beanpole, Identifying Features, and Bacauru. It's been very gratifying for us to get that kind of recognition.
"The only frustration is that none of none of the four is going to qualify for the international feature film Oscars category just by quirk of timing… But we plough on and that's part of the mission of the company, which is to really engage with the best cinema being produced around the world and support the most original auteurs."
Documentary push
Kino Lorber's auteur roster include Never Gonna Snow Again, the drama from Małgorzata Szumowska and Michał Englert that is in the Oscar race as Poland's official submission, and Jerry Rothwell's widely admired documentary and IDA best feature and best director nominee The Reason I Jump, which explores the world of autism and will get a big awards push.
"We're very excited about the documentaries and we'll be announcing a few soon," says Lorber. "Probably number one in the list is The Reason I Jump, which won the audience prize at Sundance and is done with immense insight and sensitivity by Jerry Rothwell. We're opening in January.
"We're very excited about the current release of Oliver Sacks: His Own Life [about the celebrated neurologist]. It's a Kino Lorber title but we're releasing it through our partners Zeitgeist. And that's gotten almost unprecedented success in virtual cinema – over $100,000 at the virtual box office, which is equivalent to 10 times the value in physical."
Virtual theatrical "reshaping the future"
The Kino Marquee platform launched in the US in March at the onset of the lockdown and Lorber is confident the model will endure well beyond the pandemic.
When the platform kicked off with titles like 2019 Cannes Film Festival jury prize-winning Brazilian thriller Bacurau from Kleber Mendonça Filho and Juliano Dornelles, and Ken Loach's festival favourite Sorry We Missed You, some 95% of arthouse cinemas partnered on the initiative.
Now it more like 50% and cinemas have launched their own virtual screening sites, with the result that Kino Marquee releases are generating roughly one-third of what they would have done on physical screens, compared to a little over one half in March.
Yet the overview is positive. Select arthouse cinemas, he says, are now offering 20-30 films at a time, and keeping films on their sites up to four or five months longer than they would do in the physical site.
"The wide swathe of theatres taking these films and keeping them on their platforms is creating much higher awareness when we put the films on our digital platform Kino Now after theatrical," notes Lorber of the company's VoD platform that hosts more than 1,000 rental and purchase titles.
"We've seen significant uptick in digital earnings, post-theatrical, and in physical media. That's been the bright side in terms of the fall-out from the early days of digital theatrical releasing.
"We've spoken with all the key theatres on a regular basis and they're in this for keeps. They will reopen – there are some that will shutter permanently – and they recognise that windows will collapse and they'll have a shorter run in a physical theatre, but they're committed to maintain digital screens in what we call the duplex model or hybrid model, even as theatres open again.
"We're looking at various models with them where we open the film physically for an exclusive period, then it shifts onto a digital screen. They like that idea – it gives them a chance to sustain a relationship with their audience… it's reshaping the future, but it's not undermining the prospects for the theatres."
Punching above one's weight
Lorber admits competing with the buying power of the likes of Neon, IFC, A24 and Magnolia Pictures and their preferred relationships with streaming platforms or long-established platforms of their own is hard, sometimes impossible.
Kino Lorber may offer a minimum guarantee that is $10,000-$20,000 less than that of a rival, yet strong relations with the media and critical support on prestige titles help Kino Lorber punch above its weight.
"I have to pat my team on the back," he says. "We've built up a track record by meeting challenges, taking chances on some unsung glories of cinema, and then doing a great job to open the doors to new audiences. The films don't always gross the highest amounts, but we get immense coverage.
"That's led to a different equation among sales agents. Internationally, they're not now just looking at the highest number you can bid; they're looking for how film's going to be taken care of, and how it's going to be managed through the complete cycle of its of its release."
Finding keepers
Besides Kino Lorber's digital channels, the physical media business and sales on the company's 4K home video collection is up 30% against last year.
"It's kind of counterintuitive, but in this new digital era where streaming is the thing, there's still probably a third of the US that doesn't have sufficient bandwidth to steam a movie in a satisfying way," he says.
"Many of those folks are really happy to be able to grab a Blu-ray with extras. Also films that we release to have a collectible appeal, whether it's a real classic, arthouse classic, or even or new festival darling people. The films that we release are keepers."