EXCLUSIVE: British Egyptian actor Khalid Abdalla talks new film venue in Egypt.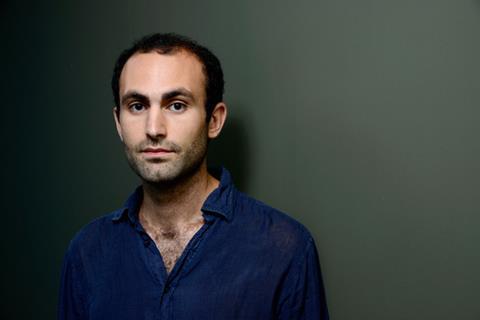 British Egyptian actor Khalid Abdalla (The Kite Runner, United 93), in Toronto with the premiere screenings of Danis Tanovic's Tigers and Tala Hadid's The Narrow Frame of Midnight, is one of the driving forces behind a new cinematheque in Cairo.
'Cimateque' [Cima being the Egyptian slang for cinema], currently under construction, will include an 80- seater cinema, 8 and 16mm labs, library, digital archive, DVD library and cafeteria. The hub will host screenings, workshops and events throughout the year.
"Filmmaking courses and scriptwriting programmes have already taken place," Abdalla explained to Screen. "This will be a base from which to host activities in Cairo and beyond".
"There's a lot of film that's very difficult to access in Egypt," he continued. "The country has an extraordinary film history but there are few channels for alternative filmmaking, especially for the new wave of films emerging in the region."
Abdalla and fellow organisers are now in discussions with curators, distributors and festivals to bring content to the venue.
"The experience of sharing an independent film in a comfortable space in Egypt is rare. We hope to screen local, regional, African, Asian, European and other cinema here. And we are just one of a number of venues like this emerging in the region."
Backing for the venue has come from a number of international funds and cultural institutes, including organisations in the UK, France, Scandinavia, Netherlands and the US.
Abdalla, also an activist who featured in Jehane Noujaim's Oscar-nominated documentary The Square, is currently producing Egyptian drama In the Last Days of the City, the feature debut of Tamer El Said which is co-written by El Said and Toronto programmer Rasha Salti.
The film is due to be completed at the end of this year.
Abdalla will next produce documentaries The Vote, about three women in post-Mubarak Egypt, and The Magic Circle, about football and power in the country. He also stars in upcoming John Le Carre adaptation Our Kind of Traitor.