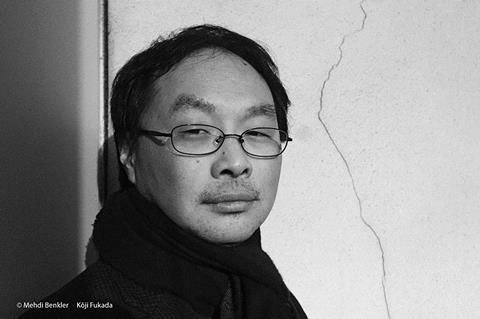 This year's Tokyo International Film Festival (TIFF) will highlight the work of Japanese filmmaker Koji Fukada, who has been selected as the Director in Focus in the festival's Japan Now section.
Fukada has been gaining increasing international attention, with his 2016 Harmonium winning the Jury Prize in Cannes' Un Certain Regard section in 2016, and his latest film, The Real Thing, being selected for Cannes' 2020 Official Selection.
He also recently launched the Mini Theater Aid initiative with fellow directors, including Ryusuke Hamaguchi, to fight for the survival of Japan's arthouse cinemas, which had been forced to close by the coronavirus. The crowdfunding campaign raised more than $2.8m (Y300m) and brought political attention to the issue.
In 2012, he co-founded the Independent Cinema Guild, an organisation of film professionals that supports the indie sector with crowdfunding, networking events and other initiatives.
Fukada has a long history with TIFF, winning his first award at the festival in 2010 with Hospitalité, which also won best feature in the Asian Films category at Bucheon International Fantastic Film Festival. He went on to win further festival awards for Au revoir l'été (2013) and Sayonara (2015).
TIFF will screen The Real Thing as well as his earlier films including Human Comedy In Tokyo (2008), Harmonium (2016) and A Girl Missing (2019).
TIFF is scheduled to take place October 31 to November 9 as a physical festival, but taking into consideration the restrictions on international travel, is dropping its competition sections and introducing a new section, Tokyo Premiere 2020.
Tokyo Premiere 2020 will showcase around 30 international films from both veteran and emerging directors. Rather than appoint juries, TIFF will present one Audience Award to a film in the line-up.