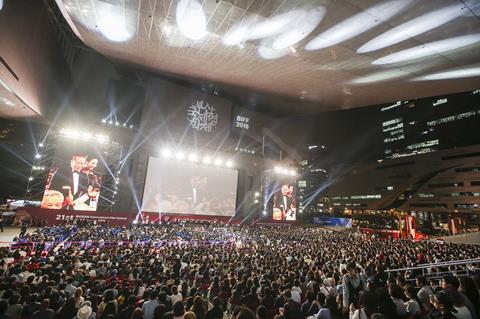 As investigations into ex-president Park Geun-hye's blacklisting of artists continue in South Korea, the labour union of the Korean Film Council (KOFIC) today launched a self-critical charge against KOFIC itself regarding its involvement.
The union's public statement demands an apology from KOFIC executives for participating in the blacklisting efforts; calls on the Ministry of Culture, Sports and Tourism to curb its meddling with the government-funded organisation in the face of investigations; and at the same time, urges the ministry to fill the post of KOFIC chairperson, which has been left empty since June.
Head of KOFIC's labour union, Lim Woojung, speaking to Screendaily said: "It's a fact that KOFIC worked on the film industry blacklist. When the independent special prosecutor's investigation revealed this to a certain extent, the Ministry of Culture, Sports and Tourism, which is KOFIC's competent ministry, made an apology and bowed its head. But KOFIC has not. It's the only organisation involved in the blacklisting that hasn't."
After Park Geun-hye was impeached earlier this year and the new liberal president, Moon Jae-in, took office in May, he appointed former national assembly member and poet Do Jonghwan as Minister of Culture, Sports and Tourism. One of Do's first orders of business in June was to accept the resignations of KOFIC chairman Kim Sae-hoon and Arts Council of Korea chairwoman Park Myung-jin, following their implications in the blacklisting scandal.
But Lim says that despite Kim's resignation, which the labour union also had previously called for, executives at KOFIC including division heads and managers remain in place, as does the Ministry of Culture's bureaucracy, through which orders continue to come down to KOFIC.
Issues including the cutting of funding support for the Busan International Film Festival and the launch of a 'family film' production support fund allegedly established to favour friends of the Park administration are "only the tip of the iceberg," according to Lim.