Festival shifts dates and secures main venue.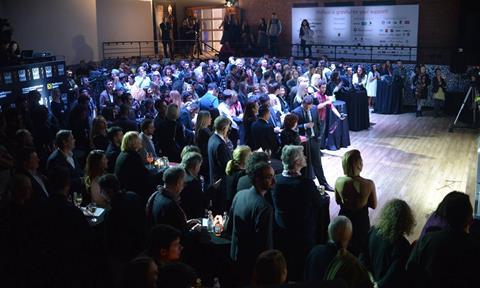 Prishtina International Film Festival (PriFest), the annual event held in the capital of Kosovo, has shifted its dates to July 13-20.
The festival, now in its ninth year, was held in April last year.
Festival director Vjosa Berisha put the shift down to venue availability and weather:
"In our endless efforts to find appropriate venues for the festival, and seeing the instability of weather conditions in April, which restricts us from holding outdoor screenings and organizing open air venues, we had to take the decision to move the festival permanently.
"We are very enthusiastic because we also got a confirmation today from the managing board of the National Theatre in Prishtina that in July it is possible to use the National Theatre as the main venue of the festival.
"This is a great news for us because National Theatre is where the festival started nine years ago and we used that venue until the sixth edition, so going back to our home makes us feel very positive and we look forward to the new edition happening in July."
Last year's PriFest featured screenings of Rams, Mustang, Mediterranea and Death In Sarajevo as well as an expanded industry programme.
The 2017 event also featured the signing of an industry government petition calling for free movement for Kosovan film-makers in Europe and access to European funding.
Guests who have visited Prishtina for the festival over the years include Vanessa Redgrave, Stephen Frears, Samuel Maoz and Danis Tanovic.