This year's festival saw over 150 features screened, including 102 world premieres and 14 North American premieres.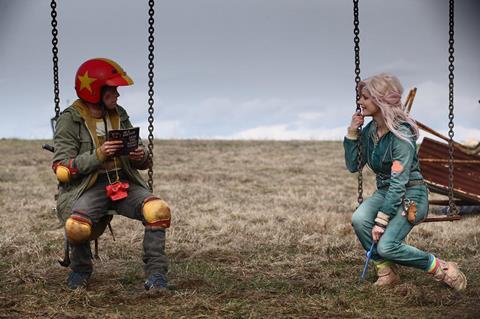 SXSW has unveiled the winners of this year's Audience Awards.
Trey Edward Shults' KRISHA and Scott Christopherson & Brad Barber's Peace Officer repeated their Jury Award wins in Narrative Feature and Documentary Feature, respectively, while RKSS Collective's Turbo Kid (Midnighters) and Joshua Oppenheimer The Look of Silence (Festival Favourites) took the Audience Award in their categories.
Other winners included Josh Lawson's The Little Death in Narrative Spotlight, Michael Showalter's Hello, My Name is Doris in Headliners and Todd Rohal's Uncle Kent 2 in Visions.
All Audience Award results were certified by the accounting firm of Maxwell Locke & Ritter.
This year's SXSW screened over 150 features, consisting of 102 world premieres, 14 North American premieres and 11 US premieres. 106 shorts screened as part of ten curated shorts programmes.
Full list of Audience Award winners
NARRATIVE FEATURE COMPETITION - KRISHA, Director: Trey Edward Shults
DOCUMENTARY FEATURE COMPETITION - Peace Officer, Directors: Scott Christopherson, Brad Barber
HEADLINERS - Hello, My Name is Doris, Director: Michael Showalter
NARRATIVE SPOTLIGHT - The Little Death, Director: Josh Lawson
DOCUMENTARY SPOTLIGHT - A Brave Heart: The Lizzie Velasquez Story, Director: Sara Hirsh Bordo
VISIONS - Uncle Kent 2, Director: Todd Rohal
MIDNIGHTERS - Turbo Kid, Director: RKSS Collective
EPISODIC - Mr. Robot, Director: Sam Esmail
24 BEATS PER SECOND - Landfill Harmonic, Directors: Brad Allgood, Graham Townsley
SXGLOBAL - Kings of Nowhere, Director: Betzabé García
FESTIVAL FAVOURITES - The Look of Silence, Director: Joshua Oppenheimer
SXSW Film Design Audience Award winners
EXCELLENCE IN POSTER DESIGN - Pink Grapefruit, Designer: Simon Dargan for Musta Lunta
EXCELLENCE IN TITLE DESIGN - The Fitzroy, Designers: Chris Tozer, Marko Anstice