Shoot has begun on comedy The Party with Bruno Ganz, Emily Mortimer and Patricia Clarkson also among the ensemble cast.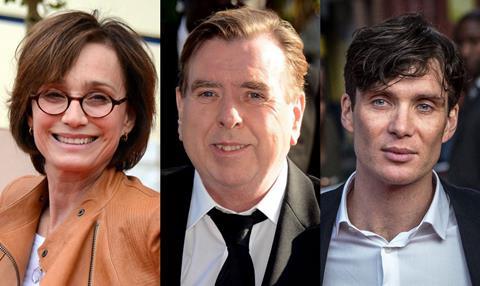 Kristin Scott Thomas (The English Patient), Timothy Spall (Mr. Turner), Cillian Murphy (Inception) and Patricia Clarkson (Ginger & Rosa) have all joined the cast of The Party, Sally Potter's comedy, which began principal photography today in London.
Also among the cast are Bruno Ganz (The Reader), Cherry Jones (Whisky Tango Foxtrot) and Emily Mortimer (Hugo).
Set against the backdrop of a London townhouse, the real-time film revolves around a drinks party held by Janet and her husband to celebrate her promotion to minister in the Shadow Cabinet. Starting as a celebration, the film ends with blood on the floor.
Potter's regular producer Christopher Sheppard is producing for Adventure Pictures, along with Kurban Kassam (20,000 Days On Earth). Great Point Media is financing with the company's Jim Reeve acting as executive producer.
The project is one of two features Potter is set to direct, as Screen revealed last year.