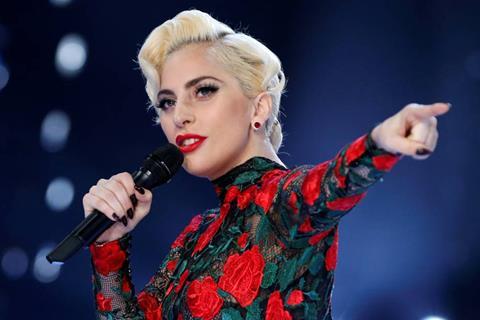 The world premiere of the documentary Gaga: Five Foot Two has joined the Toronto International Film festival (TIFF) line-up and will screen on September 8 followed by a live performance by the pop icon.
Director Chris Moukarbel, whose credits include Banksy Does New York, Me At The Zoo, explores the duality of Lady Gaga and her off-stage existence as Stefani Joanne Angelina Germanotta.
The verité-style Netflix original documentary follows Gaga as she records her 2016 album 'Joanne' and deals with personal struggles.
"Moukarbel's documentary offers an unprecedented look at Lady Gaga in full creative mode: the ideas, the emotion, the sheer work it takes to do what she does," TIFF artistic director Cameron Bailey said. "We're thrilled to be bringing this film to audiences in Toronto, and even more excited that Lady Gaga will follow the screening with a performance. This one is for all her fans, Little Monsters, and movie-lovers alike, who want to share in this once-in-a-lifetime experience."
Heather Parry produced for Live Nation Productions, with Bobby Campbell for Mermaid Films, and Moukarbel. Michael Rapino, Kim Ray, Lisa Nishimura, and Benjamin Cotner served as executive producers.
Gaga: Five Foot Two will screen at the Princess of Wales Theatre on September 8. Netflix will debut the film worldwide on September 22.
SPECIAL EVENTS
TIFF programmers have lined up four special events for this year's edition.
Legend Of The Demon Cat first-look
An exclusive peek at the Chinese master's upcoming tale set during the Tang Dynasty more than 1,000 years ago and shot on a functional city-sized set constructed for the production. The filmmaker will take part in a Q&A.
Pahuna: The Little Visitors world premiere
Activist and actor Priyanka Chopra will attend the first screening of Pahuna: The Little Visitors, directed by Paakhi A. Tyrewala. The film follows the journey of three Nepalese children separated from their parents and their voyage home. Pahuna: The Little Visitors is produced by TIFF's newest Share Her Journey ambassador Priyanka Chopra and Madhu Chopra.
On My Way Out: The Secret Life Of Nani And Popi
Directors Brandon and Skyler Gross present their 40-minute documentary profiling Roman and Ruth, two 95-year-old Holocaust survivors, and the secret that throws a wrench into their 65-year-long relationship. Barry Avrich and actor and comedian Howie Mandel produced. The directors will attend a Q&A with Avrich.
Struggling
Presented in partnership with China Film Archive, TIFF brings the world premiere of a new restoration of Shi Dongshan's wartime survival story with live piano accompaniment. Sun Xianghui, director of the China Film Archive, will introduce the free screening.
The 42nd Toronto International Film Festival runs from September 7-17. Click here for further information.