Janis Nords' coming of age story submitted by Latvia for the Academy Award as Best Foreign Language Film.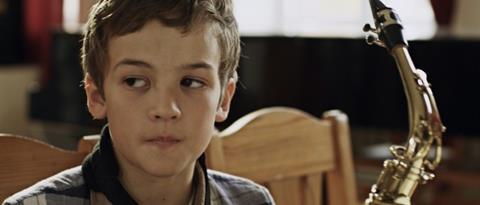 Mother I Love You, directed by Janis Nords, has been selected by Latvia for consideration for the Academy Award as Best Foreign Language Film.
The film is a coming of age story, which centres on 12-year-old Raimonds who tries to cover up a remark in his school diary and starts a spiral of lies, which spins out of control. He has to venture into Riga's thrilling night-life to save his saxophone, his friendship and his face in front of his mother.
The film premiered at the Berlinale in February and received the Grand Prix Jury Prize for best feature film in Generation Kplus section.
It was also awarded the Grand Prix for best feature film at the Los Angeles Film Festival; the European Children Film Award for the Best European Feature at the Zlin International Film Festival in the Czech Republic; and best feature film prize at the Tel Aviv Children and Youth International Film Festival in Israel).
Produced by Film Studio Tanka, it is distributed by New Europe Film Sales.
The other two Latvian films considered for submission were Dream Team 1935 by Aigars Grauba and Mushroomers by Ivars Tontegode.