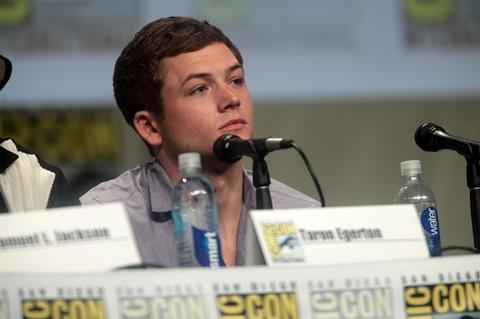 Lionsgate announced today that the Leonardo DiCaprio-produced Robin Hood has been pushed back several months. The studio also announced new dates for several of its upcoming releases.
Robin Hood, directed by Otto Bathurst and starring Jamie Foxx and Taron Egerton, has been moved from March 23 to September 21, 2018 in wide release and IMAX. The Summit Entertainment title will now open opposite family-friendly Goosebumps 2. The action adventure centres on the storied Crusader and a Moorish warrior who lead the fight against a corrupt English town.
In addition, Tyler Perry's She's Living My Life has been retitled Tyler Perry's Acrimony, while the March 30, 2018 date remains unchanged.
Lionsgate's announcement includes a host of new dates for 2018 releases, including Summit Entertainment and Codeblack Films' Traffik for April 27. Deon Taylor directs the suspense film starring Paula Patton, Omar Epps, Roselyn Sanchez, Laz Alonso. The film centres on an investigative journalist and her boyfrend, who on a romantic getaway to a cabin in the woods have a chance encounter with a suspicious gang at a secluded truck stop. Caught in the crosshairs of the relentless crew, the couple must fight to survive.
Summit's Uncle Drew directed by Charles Stone III will open on June 29, 2018 against Warner Bros. comedy Tag and Sony's Sicario 2: Soldado. Uncle Drew stars Kyrie Irving, LilRel Howery and Shaquille O'Neal.
CBS Films and Lionsgate's Hellfest will open on October 12, 2018. The horror directed by Gregory Plotkin, centres on a costumed killer who enters a seasonal horror theme park on Halloween night and begins murdering with impunity in front of crowds of visitors who believe that his actions are all part of the show. Hellfest will open against Universal's Neil Armstrong biopic First Man.