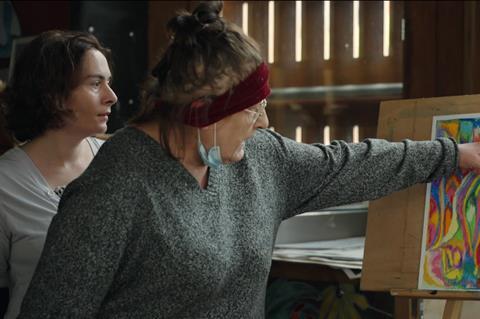 Les Films du Losange has sold Nicolas Philibert's Berlinale competition title On The Adamant to key territories including Adok Films in Switzerland and to I Wonder Pictures in Italy.
The documentary market premiered at Unifrance's Rendez-Vous in Paris and Les Films du Losange will continue sales at February's EFM.
On The Adamant follows patients and caregivers at a psychiatric centre with a unique floating structure located in the middle of the Seine river in central Paris.
Philibert's Être Et Avoir (To Be And To Have) premiered in Cannes in 2002, La Maison de la Radio at the Berlinale in 2013, and Each And Every Moment in Locarno in 2018.
The Franco-Japanese co-production is produced by France's TS Productions and Japan's Longride with the support of French broadcasters Ciné+ and Fance 3 Cinema. Les Films du Losange will release the film in France.
TS Productions is notably behind Sameh Zoabi's Tel Aviv on Fire and co-produced Denis Villeneuve's Incendies.
Les Films du Losange will also head into EFM with a full slate of titles that also includes Panorama selection Patric Chiha's The Beast In The Jungle, a multiple decades-spanning modern interpretation of a Henry James novella about a man and woman who frequent a huge nightclub in anticipation of a mysterious event that stars Anais Demoustier, Tom Mercier and Béatrice Dalle.
Les Films du Losange will also continue sales at the market for Joachim Lafosse's A Silence starring Daniel Auteuil and Emmanuel Devos.
Also on the Paris-based company's slate are animated titles Kajsa Naess' Titina, a polar adventure that has already sold to 35 territories across the globe and Alain Gagnol and Jean-Loup Felicioli's Nina and the Tales of the Hedgehog.
Its slate also includes Verena Paravel and Lucien Castaing-Taylor's De Humani Corporis Fabrica and festival favorites Mia Hansen-Love's One Fine Morning and Lola Quivoron's Rodeo.