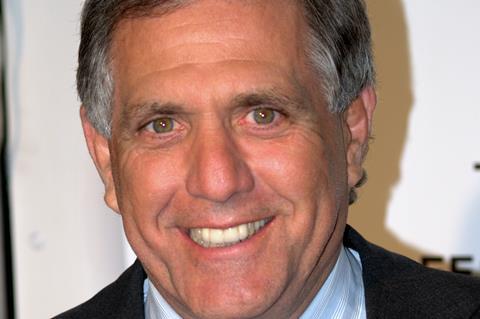 Allegations of sexual misconduct went unmentioned as CBS chief Leslie Moonves conducted a conference call on Thursday (August 2) to discuss CBS's second quarter results in which he said the company was preparing to expand CBS All Access in Australia.
A CBS executive introducing the call to analysts said that on the advice of counsel "the scope of today's call will be limited to the quarterly results of the company."
The call came a day after CBS said its board had retained law firms Covington & Burling and Debevoise & Plimpton "to conduct a full investigation of the allegations in recent press reports about chairman and CEO Leslie Moonves, CBS News and cultural issues at all levels of CBS."
A New Yorker article published last Friday (July 27) detailed allegations from six women of sexual harassment by Moonves. The CBS CEO has said he may have made some women uncomfortable "decades ago" by making advances but always understood "no means no" and never used his position to harm or hinder careers.
The CBS statement said Moonves will have no role in the law firms' investigation and added that the company's board "takes these allegations seriously and is committed to acting in the best interest of the company and all of its shareholders, and is confident that the employees of CBS will continue to perform at a high level as this process unfolds."
On the earnings call, a confident-sounding Moonves reported a 6% increase in CBS Corporation second quarter revenues to $3.47bn and an 8% increase in earnings per share to $1.05. The company's operating income for the quarter decreased 4% to $659m and adjusted operating income was up 1% to $694m.
Moonves emphasised the growth of CBS' online subscription services CBS All Access and Showtime OTT, which, he said, "are surpassing our expectations." He said the services' combined subscriber target of eight million should be reached a year ahead of schedule in 2019, and added that the company is now predicting 16m domestic subscribers by 2022.
CBS All Access recently launched in Canada and, said Moonves, "we're now getting ready to expand in Australia. After that we'll add more and more markets year after year."