EXCLUSIVE: Letter To The King and Before Snowfall director Hisham Zaman has two films in post and plans to shoot in Armenia in 2017.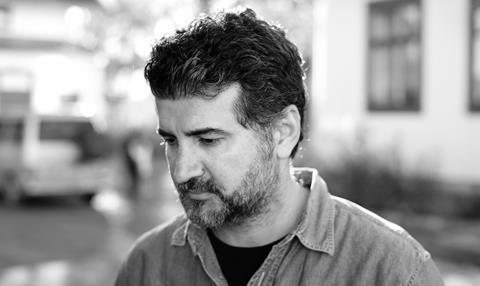 Kurdish-Norwegian filmmaker Hisham Zaman – who previously made features Before Snowfall and Letter To The King — is busy with two films in post-production, and one Armenia-set feature likely to shoot in 2017.
The Armenia-set film, which is in development, is "a mafia story but also a love story," he said. It will shoot in Russia, Armenia and possibly also Turkey.
The film is set in Armenia just after the collapse of the Soviet Union in the early '90s.
"This film is a genre film but also follows people facing big change in the region. It focuses on the human aspect after the collapse."
His new 11-minute short film The Boy In The Picture will be ready in April or May. He describes it as a "simple story, a journey of a young boy with his mother, who ends up somewhere he doesn't belong."
The film stars his own sister and nephew, who was just 4 years old when the film shot.
The second project in post is a mid-length film, as yet untitled, that is a father-daughter story showing the director working in a slightly different style than his past work. "I wanted to do an experiment to challenge myself," he said.
One difference was working with professional actors (instead of the non-professionals he has cast in the past), and the other was moving away from an immigrant-centric theme that he has explored in previous films. "I wanted to work more on the visual aspect of filmmaking," he added.
Both the short and mid-length film have been supported by the Norwegian Film Institute.
He had already had success with a previous mid-length film, Winterland, which was seen by more than 18,000 cinemagoers in Norway.
Zaman has also started producing his own films under his Oslo-based company Snowfall Cinema.
Qumra's filmmaking mentor
Screen spoke to Zaman this week in Doha, where he is one of two filmmaking mentors at the Doha Film Institute's Qumra festival and conference.
He is meeting 14 directors and producers working on seven projects that are DFI-backed. After reading project information or scripts before his trip to Doha, he will have private meetings to discuss the projects. "I see it that we are colleagues, I am not a mentor," he said.
He also sees personal benefit from attending Qumra as well as helping emerging talents. "Through this event you meet people you don't meet easily otherwise," he said.
Of the projects he has read so far, he said: "I find potential in all of them, some of them have to work more in research and development." He has found the mentees receptive to feedback. "Some of them know more what they want, some of them are more open."
He said a supportive environment like Qumra – which focuses on helping emerging talents from Qatar, the Arab world and beyond making first and second features — would have been a great help to him when he was an aspiring filmmaker, working as a car mechanic for several years in Norway.
"It seemed like cinema was something for the elite in Norway, for me it was not even easy to work on a film set. Today the door is more open in Norway."