EXCLUSIVE: Thriller directed by Trance writer Joe Ahearne and co-stars Tom Bateman and Sean Teale.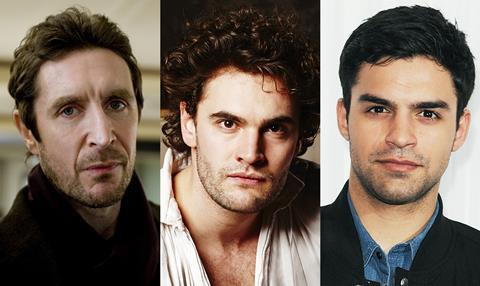 London-based distributor Peccadillo Pictures has picked up UK and Ireland rights to Joe Ahearne's thriller B&B.
Paul McGann (Withnail & I), Tom Bateman (Jekyll & Hyde) and Sean Teale (Reign) star in the story of a gay couple who return to bait the owner of a remote B&B one year after they successfully sued him for not allowing them to share a bed.
However, events take a deadly turn when a guest with even more sinister intentions arrives.
The film premiered at the London Independent Film Festival in April, where it won best LGBT film. It has also played at the ECU Independent Film Festival in Paris.
Jayne Chard produced for her banner Hummingbird Films. The project had backing from Creative England, Ffilm Cymru Wales and Pont Neuf Productions. Jon Finn, Ricky Margolis and Simon Graham-Clare were executive producers, Isabelle Georgeaux was a co-producer.
Director Ahearne also penned the screenplay. His pervious credits include being a co-writer on Danny Boyle's Trance, and as a director on episodes of the BBC's Doctor Who, for which he was nominated for a Bafta TV award in 2005.
"Peccadillo is very excited to be working with Jayne Chard and Joe Ahearne on his first feature film project and to have the opportunity to bring this unique thriller with such amazing performances to the UK and Ireland," commented Peccadillo MD Tom Abell.