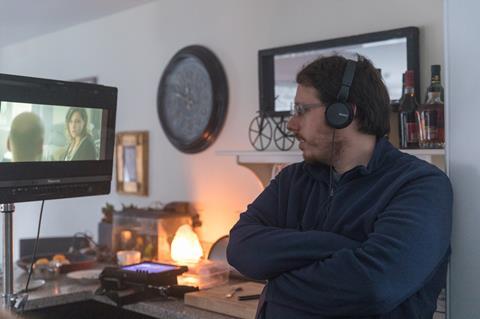 Production has begun on the shape-shifting horror-thriller Lifechanger, written and directed by Justin McConnell.
Canadian production companies Unstable Ground and Federgreen Entertainment, have partnered with US distributor Uncork'd Entertainment, and Toronto-based Raven Banner Entertainment to produce and sell the film worldwide.
Uncork'd will handle US distribution, while Raven Banner will release the film in Canada, and represent international sales.
McConnell's script follows a murderous shape-shifter on a blood-soaked mission to make things right with the woman he loves. Lora Burke, Elitsa Bako, Jack Foley, Rachel Vanduzer, Steve Kasan, Sam James White, Adam Buller, Peter Higginson, Mark Rainmaker, Brian Quintero, Ry Barrett star.
David Scott's Form & Dynamics is behind the practical special effects, while Sasha Moric serves as director of photography.
Avi Federgreen and McConnell are producers. Keith Leopard of Uncork'd, Michael Paszt, James Fler and Andrew Hunt of Raven Banner, Pasha Patriki of 9 Light Entertainment, and Marvin Waxman serve as executive producers.
George Mihalka, Adam Mason and Serena Whitney are on board as consulting producers.