EXCLUSIVE: Edko Films scores deals on big budget Chinese sequel.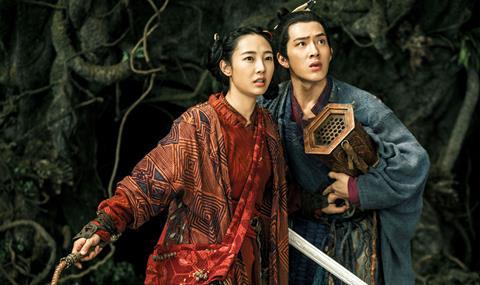 Lionsgate has acquired North American and UK theatrical rights to Edko Films' Monster Hunt 2, the highly-anticipated sequel to the 2015 Chinese blockbuster.
The agreement also gives Lionsgate rights to the Monster Hunt property for its location-based entertainment venues in select territories.
Directed by Raman Hui and produced by Edko Films' Bill Kong, Monster Hunt 2 stars Tony Chiu-Wai Leung along with Bai Baihe and Jing Boran, who both starred in the first installment. Currently in post-production, the film is scheduled to open in the US and UK day-and-date with its release in China over Chinese New Year 2018.
"I'm thrilled to partner with Patrick Wachsberger, Wendy Reeds and the rest of the Lionsgate team," said Kong. "Lionsgate is a powerful creative force and has demonstrated its marketing and distribution prowess across a broad range of blockbuster films."
Wendy Reeds, Lionsgate executive vice president, international sales and China/Asia productions & strategy, said: "Monster Hunt 2 brings back the world-class filmmakers, A-list cast and one of the most beloved characters in cinema, and we expect it to resonate with the franchise's massive fan base while charming new audiences around the world."
The first Monster Hunt movie, a live-action/CGI hybrid action adventure, grossed nearly $400m in China in 2015. The sequel follows the adventures of baby monster king Wuba as he takes on enemies in both human and monster form.