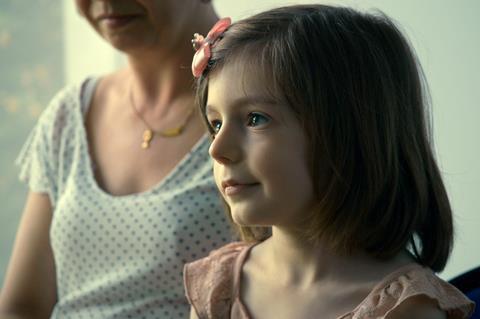 Sébastien Lifshitz's Little Girl has been awarded the Grand Prix for best film in the 47th Film Fest Ghent's official competition, which also featured Nomadland, Vitalina Varela and First Cow.
The 2020 Georges Delerue Award for best music and sound design goes to Ivan Ostrochovský's Servants. Both awards were picked by the international jury, while Gagarine – a Cannes 2020 Label title and the feature debut of Fanny Liatard and Jeremy Trouilh – won the main prize of the youth jury.
Little Girl is the first documentary to win the festival's top prize in 35 years. It's the fourth documentary feature by French filmmaker Lifshitz, who was in Ghent to present the film and accept the award. The Grand Prix comes with a distribution grant of €20,000 for Belgian distributor Imagine, which will release the film on January 6, 2021.
The film, which premiered in Berlin Panorama in February, follows seven-year-old Sacha, who dreams of being a girl, and her family as they fight for acceptance in the face of intolerance. mk2 Films represents international sales.
Ostrochovský's second feature, which was also a Berlin premiere in Encounters and follows two seminarians caught between faith and politics in Communist-era Czechoslovakia, received a distribution grant of €10,000. The film's music prize was awarded for Christian Lolea and Miroslav Tóth's score and sound design by Michal Novinski.
Gagarine's youth jury prize comes with a media campaign worth €27,000 for the film's local release.