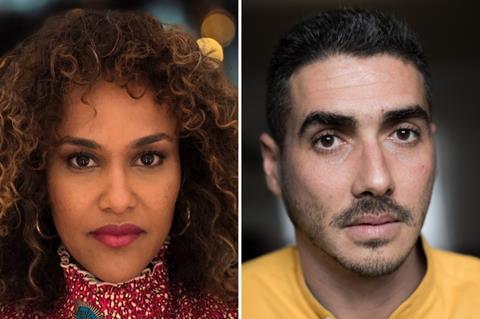 The Locarno Film Festival is joining forces with the Realness Institute of Africa to launch a new strand of its Industry Academy initiative aimed at emerging African professionals working in all types of film sales, distribution and exhibition.
Bannered the Southern Africa-Locarno Industry Academy, its first edition will run online from September 26 to October 2, 2021, and will be open to participants from across Africa, with the application process opening on April 20.
The creation of the new African-focused Locarno Industry Academy follows in the wake of similar programmes in Mexico, Brazil, Greece, the US and Lebanon. These different editions have supported the career development of more than 300 film industry professionals since the launch of the scheme by Locarno's industry programme, Locarno Pro, in 2014.
Mehret Mandefro, director of development and partnerships at Realness Institute said the new programme would offer much-needed training in the region.
"The dearth of film sales agents, distribution professionals, and film programmers is a glaring gap in the local media ecosystems in Africa and prevents those markets from operating efficiently," she said.
Brazilian, Johannesburg-based producer Elias Ribeiro, who produces under the banner of Urucu Media and is also executive director of the Realness Institute has been appointed regional manager of the new South African-Locarno Industry Academy.
He will work in close collaboration with Locarno Industry Academy international project manager Marion Klotz, who oversees the common lines running through all the different academy programmes.
Ribeiro said his aim was to work with the Locarno teams to create an "experience as localised and relevant to the African realities in distribution as possible."
It will be open to budding professionals in the areas of sales, theatrical and online distribution, exhibition as well as festival programming, cinema clubs and archives.
The 74th edition of the Locarno Film Festival is scheduled to take place physically in its Swiss lakeside home from August 4 to 14, 2021 if Covid-19 pandemic health conditions permit.