US features Listen Up Philip and Buzzard to play in competition at this year's Locarno Film Festival, which promises "a strong American independent cinema contingent".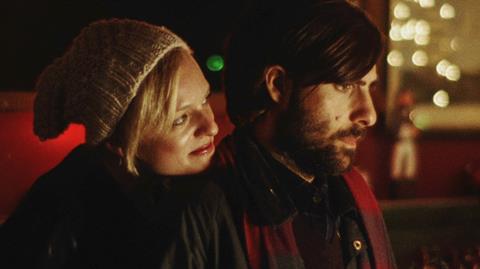 The Locarno International Film Festival (Aug 6-16) has teased two titles from the line-up of its 67th edition.
Listen Up Philip, from US director Alex Ross Perry, will receive its international premiere at Locarno, as part of the International Competition line-up.
The dark comedy stars Jason Schwartzman as an anxious author dealing with crises in his creative and personal lives. The film, which debuted at Sundance and co-stars Jonathan Pryce and Mad Men star Elisabeth Moss, was acquired this week by Tribeca Film for US distribution.
Perry last competed at Locarno in 2011's Filmmakers Of The Present competition with The Color Wheel.
Buzzard, the sophomore feature of Joel Potrykus, will feature in the Filmmakers Of The Present competition, which includes first and second films. The feature follows a young man, played by Joshua Burge, who battles inner demons.
Potrykus won best new director at Locarno in 2012 for his film Ape, also starring Burge.
Locarno artistic director Carlo Chatrian said the titles set the tone for this year's festival, which he revealed will "feature a strong American independent cinema contingent".
"While waiting to unveil the full line-up… we wanted to highlight the welcome return of two directors - not only to signal an obvious continuity with the recent past, but above all because for us the films of Alex Ross Perry and Joel Potrykus are among the most interesting of the recent crop of productions," said Chatrian.
"I am sure Potrykus's surreal comedy and Perry's maturity of expression will fascinate the Locarno audience, continuing the festival's long-standing relationship with the US."
Locarno's full line-up will be announced on July 16.
The festival has previously revealed that this year's festival will honour Steadicam creator Garrett Brown with its Vision Award; Hong Kong producer Nansun Shi with the Best Independent Producer honour; and Spanish filmmaker Víctor Erice with the Pardo alla carriera lifetime achievement award.