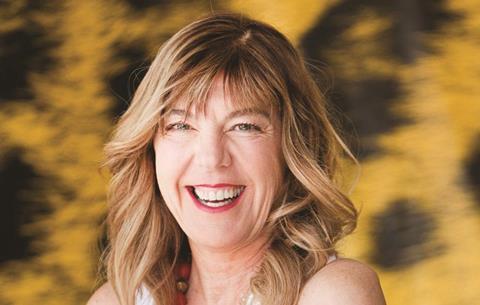 Nadia Dresti is stepping down from the post of deputy artistic director of the Locarno Festival, to head up the Ticino Film Commission (TFC) from October. She will remain in her position as head of Locarno Pro.
She has come to an agreement with festival president Marco Solari to divide her time equally between running the film commission and continuing as head of the festival's industry activities gathered under the Locarno Pro umbrella. Locarno is part of the Ticino region of Italian-speaking Switzerland.
TFC has strong ties to the festival and was launched four years ago by Doris Longoni, Locarno's former head of press, to attract more film and TV productions to shoot in the region and to help develop a local audiovisual industry infrastructure. It was founded by the Ticino Film & Television Association, the Italian Switzerland Group of Independent Directors and Screenwriters, Ticino Turismo and the Locarno Festival, on which Dresti sits as a board member.
The TFC and the festival are both housed in the Palacinema in Locarno.
Screen understands Dresti made the decision to take up the TFC post before it was revealed artistic director Carlo Chatrian was leaving Locarno to head up the Berlinale and was unconnected to Chatrian's decision.
Future of Locarno
Solari will now be looking for both an artistic director as well as a deputy artistic director, once the 71st edition comes to an end on August 11. Conversations during cocktails and parties at the festival on the shores of Lago Maggiore were full of speculation as to who will succeed Chatrian.
The names frequently mentioned included Seraina Rohrer, presently head of Solothurn Film Days in German-speaking Switzerland, Thierry Jobin, director of Switzerland's Fribourg International Film Festival, and Anne Gelseth, who works as part of the selection team for Cannes' Directors' Fortnight.