Fundraising campaign supported by Edgar Wright, Luke Evans, Russell Brand and Ed Skrein.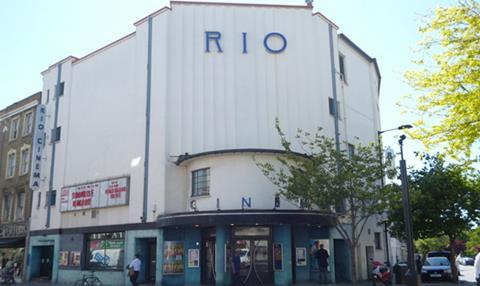 The London Mayors Regeneration Fund donated £40,000 ($52,553) to Dalston's Rio Cinema to aid its expansion and restoration, it was announced yesterday (July 26).
The cinema received the joint highest donation from the Regeneration Fund, which has funded 25 Spacehive community projects. The donation will help to complete the East London cinema's RioGeneration campaign.
The cash will help fund a second screen, new facilities and restore the features of the Grade II listed building, including its 1937 entrance. The new facilities include a bar, multi-function community space in the basement and improvements to the foyer.
The Rio Cinema plans to have the second screen finished in time for the release of Blade Runner 2049 (October 6, 2017).
London Mayor Sadiq Khan said: "The Rio is one of London's most iconic cinemas and an important cultural asset to the diverse community of Dalston. It's fantastic that, through the RioGeneration campaign, the Rio is both preserving the incredible heritage features of the building, while making sure its facilities are improved in order to keep cinema alive for generations to come."
Oliver Meek, Executive Director of the Rio said: "This new screen and improved facilities will crucially help make the Rio a more self-sustainable organisation as well as creating a vibrant community home with diverse screenings, film festivals, comedy and music gigs, exhibitions, community and outreach initiatives for Hackney residents and London's film lovers and beyond."
The Dalston Rio Cinema has been serving East London cinemagoers since 1915. It's RioGeneration campaign has been supported by The Hobbit actor Luke Evans, Shaun of the Dead director Edgar Wright and Deadpool actor Ed Skrein.
Skrein said of the project: "I am delighted to become a Patron of the Rio Cinema and support RioGeneration. It means a lot to me that independent cinemas like the Rio are able to survive in these days of large multiplexes as they are able to offer a broader range of films as well as services to the community."