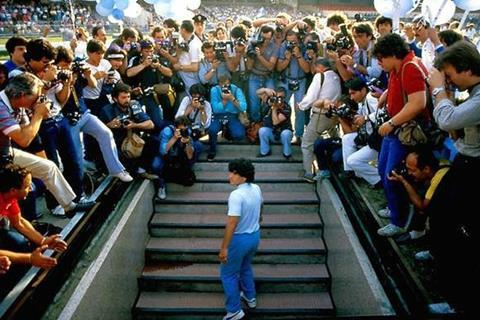 UK-based Lorton Entertainment has launched a content fund to invest in film and TV drama and documentary.
The finance, sales, production and distribution group said the Lorton Media Fund will be one of the largest private investment funds focused on UK content.
Lorton Entertainment did not provide details on the size of the fund, but said t it marked a move away from its traditional model of financing indvidual films.
The company said it had been able to raise 'signficant capital' from long-term investors thanks to its track record of investing in films such as Oasis: Supersonic, Diego Maradona and Bros: After the Screaming Stops.
The company is behind Alex Gibney's upcoming documentary Becker, about the life and career of Boris Becker. Produced by John Battsek, the project has recent and exclusive behind-the-scenes access to the former-Grand Slam champion, who was sentenced last month to two-and-a-half years in prison for hiding millions of dollars of assets after being made bankrupt in 2017.
Lorton Entertainment said the aim of the fund is to give the company and investors "the agility to work with the best creative talent as well as providing investors with excellent potential returns."
The Jersey-based fund is administered Oakbridge Fund Services (Jersey) Limited.
Lorton Entertainment was founded by CEO Julian Bird and a consortium of private financiers in 2016.
"The new fund is the realisation of our vision that has been six years in the making," said Bird. "We have steadfastly proved our calibre during this time with a range of diverse productions that we're incredibly proud of. Just as importantly, our films have given us the track record to demonstrate to the investors in the Lorton Media Fund that this new business model will present incredible opportunities for upcoming filmmakers alongside established award-winning talent. No longer will we have to adhere to the much slower film-by-film funding model."