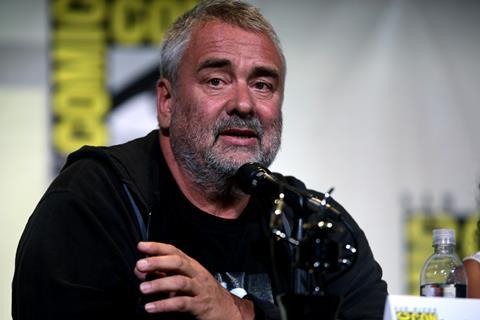 Lus Besson's action thriller Anna has got a US summer release date through Lionsgate/ Summit after the film was temporarily shelved last year when the director faced allegations of sexual harassment and sexual assault.
Anna will open wide under the Summit Entertainment label on June 21 and stars Russian supermodel Sasha Luss as an assassin. Joining Luss on the cast are Helen Mirren, Luke Evans, and Cillian Murphy. Besson directed from his screenplay.
Lionsgate and Summit were on board before the allegations saw the light of day. Lionsgate and embattled EuropaCorp signed a co-production and distribution deal for Anna in October 2017. EuropaCorp handles international sales on the film.
In February prosecutors in Paris dismissed a rape allegation against Besson by Belgian actress Sand Van Roy, who claimed the filmmaker drugged and raped her during a meeting in a Paris hotel in May 2018.
Last November another five women, including two former EuropaCorp employees, claimed sexual impropriety. Nine women have accused Besson of misconduct.
Anna marks Besson's first feature since Valerian And The City Of A Thousand Planets. Despite its fans among critics, the $200m sci-fi starring Dane DeHaan and Cara Delevingne flopped at the box office, earning $41.2m through STX in North America, and $184.7m internationally through EuropaCorp partners.
His last film before Valerian was the global smash Lucy starring Scarlett Johansson, which grossed $463.3m worldwide. Universal distributed in North America and handled much of international outside EuropaCorp partners.
Last year EuropaCorp restructured in an attempt to reduce its $280m (€236m) debut in the wake of Valerian, a failed effort to break into US distribution, a string of disappointing English-language mid-range films, and the allegations against Besson. In December EuropaCorp posted a $101m (€88.9m) loss for the first half of the 2018-19 financial year.