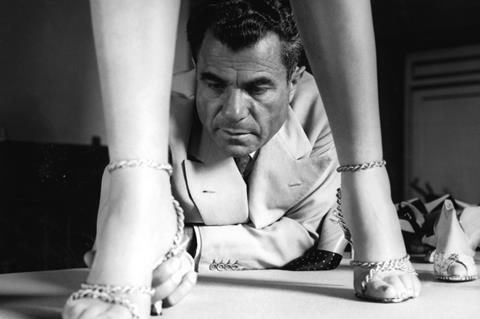 Sierra/Affinity has picked up worldwide sales rights to Luca Guadagnino's Venice documentary about legendary shoemaker Salvatore Ferragamo.
Haute couture author and The New York Times contributor Dana Thomas (Gods And Kings: The Rise And Fall Of Alexander McQueen And John Galliano, Deluxe: How Luxury Lost Its Luster) wrote the screenplay.
Salvatore – Shoemaker Of Dreams plays out of competition and chronicles the life of one of the world's most renowned designers, starting from impoverished origins as a teenage cobbler in early 20th century Naples.
Ferragamo journeyed to the United States in search of a better life and went on to become Hollywood's shoemaker during the silent era. In 1927, he returned to Italy and established his namesake luxury brand in Florence.
Guadagnino reunites on the project with his Call Me By Your Name executive producer Francesco Melzi d'Eril (Hotel Rwanda, the upcoming Born To Be Murdered starring John David Washington), who serves as producer alongside Gabriele Moratti.
The filmmaker also reteams the Italian auteur with his editor from Call Me By Your Name, Walter Fasano.