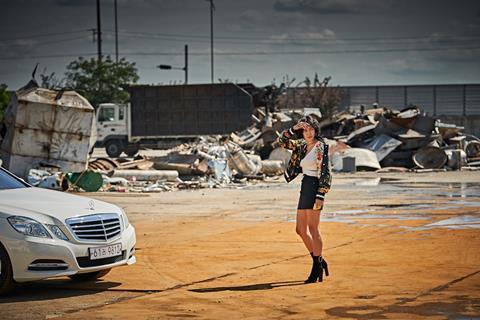 South Korean sales company M-Line Distribution has picked up highly-anticipated crime thriller Beasts Clawing At Straws, featuring Cannes Best Actress award winner Jeon Do-yeon (Secret Sunshine) and top Korean star Jung Woo-sung (Asura: The City Of Madness).
Based on Japanese author Sone Keisuke's dog-eat-dog novel Beasts That Cling To The Straw, the film is the debut feature of director Kim Yong-hoon, who previously worked on Jang Jin's Righteous Ties.
Megabox Plus M is backing the film and has plans to release it later this year. The film's high-profile Korean cast includes Youn Yuh-jung (The Bacchus Lady), Bae Sung-woo (Bedevilled), Jung Ga-ram (The Poet And The Boy) and Shin Hyun-been (Sunset In My Hometown).
The film's intertwining story features a number of strands: a failed second-generation restaurant owner (Bae), caring for his ailing mother (Youn), finds a bag of cash in a sauna locker; a customs officer (Jung) gets into deep trouble when his girlfriend (Jeon) disappears with the money he borrowed from a loan shark; and an abused wife (Shin) working in a hostess bar is tempted by the offer from one of her clients (Jung) to kill her husband.